Floyd Mayweather picks his five favourite greatest boxers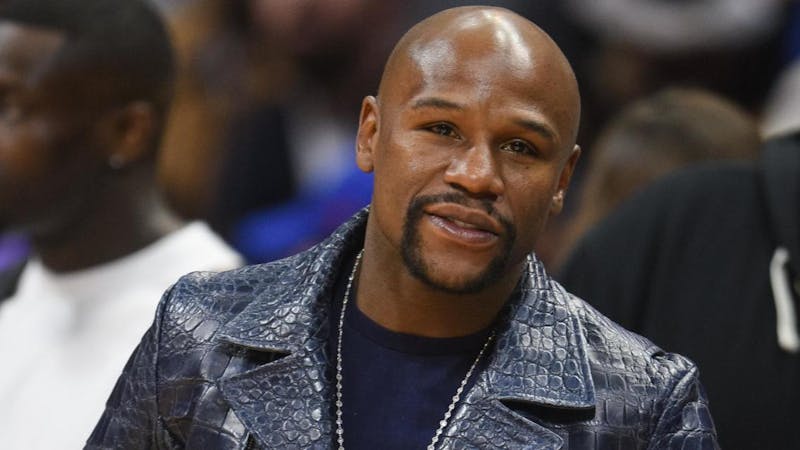 Mayweather is an American professional boxing promoter and former professional boxer who is regarded as one of the world's greatest fighter. He competed between 1996 and 2015 and made a one-fight comeback in 2017. During his career, he won fifteen major world titles including "The Ring" in five weight classes, the lineal championship in four weight classes (twice at welterweight), he retired with undefeated retired keeping an excellent record. As an amateur, Mayweather won a bronze medal in the featherweight division at the 1996 Olympics, three U.S. Golden Gloves championships (at light flyweight, flyweight, and featherweight), and the U.S national championship at featherweight.
The 43-year-old ex-boxer on an interview with ESPN was demanded to pick the fighters in the boxing sports history. He first chose himself as the greatest of all saying he dethroned all the champions in five different divisions.
"He's beat more world champions than any other fighter in a shorter time. "Landed punches at the highest percentage and took less punishment. He's been world champion 18 years in five different weight divisions," he told ESPN.
Muhammed Ali, who regarded as the all-time greatest boxer was picked as the number five by Mayweather, and he also went on to praise Ali for his influence on African American culture. He stated that losing all of his three fights to Ken Norton made his place to be in his number five rank.
"Ali, one weight class and lost to Ken Norton three times, "What he did is he stood for a cause in an era when African Americans didn't stand up for their people." Roberto Duran earned the second place, Pernell Whitaker third and Julio Cesar Chavez fourth. "[Roberto Duran] came up from lightweight to world champion at 160lbs. "[Pernell Whitaker]. Really, he beat Julio Cesar Chavez (the fight was officially a draw). And he did beat my uncle Roger twice. "Chavez was 79-0 in different weight classes before he lost," he added.
Mike Tyson, who is also regarded as one of the greatest fighters, was snubbed by Mayweather in his list. Tyson is likely to go against Anthony Joshua in 2021 unification match with all the belt staked in the line.