Gareth Bale's agent Barnett confirms the future of the winger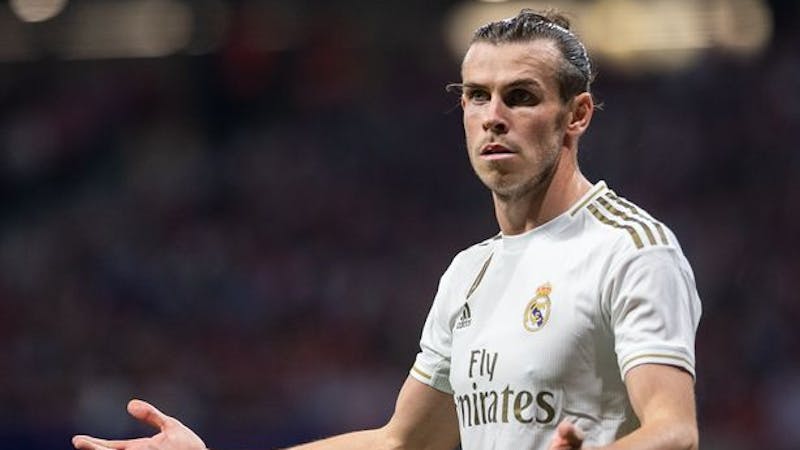 Jonathan Barnett the agent of Real Madrid's winger Gareth Bale has talked about his feature stating he will not be leaving the club until his contract at Los Blancos expires.
Bale 31 has been linked with a move away from Madrid since last season after falling out with Real Madrid manager Zinedine Zidane. The manager also talked about the possibility of the former Tottenham player moving to another club.
Beginning of the season nearly saw the 31-year-old captain move out of the club with reports that claimed he was heading to China. The injury of Zidane 's new signing Eden Hazard held Bale to the club as they were short of attacking players.
After some game time during Hazard's injury, Bale was made a regular bencher by his manager something he never expected will happen again. The manager looks like he does not have like his player who has helped the club lift many trophies including the champion title where his basket kick got Madrid confident against England club, Liverpool.
Bale has been criticised oftentimes by Real Madrid fans after showing off a banner during his country's match win stating his love for his country, golf before Real Madrid. The seen was because he was fined after he was spotted playing golf when the team lost a match.
Gareth Bale with his teammate showing the banner of his love for gold before Rea Madrid
Bale was also spotted on the bench playing and Laughing at his teammate while they were struggling to win a match against Granada, something every coach and club will frown at.
Gareth Bale laughing at his teammate on the pitch against Granada
Bale also refused to celebrate with his teammate after winning the 2019/2020 La Liga title, "Gareth is fine. He has two years left on his contract. It's a great loss that he's not in the Real Madrid team at the moment, but he will not leave,'' Barnett told BBC.
The winger still has a contract with Real Madrid and will be hoping to see out his contract with the club. Leaving the club after his contract expires will not be of much harm to him as he has won many trophies with Real Madrid La Liga: 2016–17,2019–20, Copa del Rey: 2013–14, Supercopa de España: 2017, UEFA Champions League: 2013–14, 2015–16, 2016–17, 2017–18, UEFA Super Cup: 2014, 2017, FIFA Club World Cup: 2014, 2017, 2018.
On the other hand, Real Madrid has struggled to find any club willing to take on Bale's £600,000-a-week contract. Real Madrid ended the 2019/20 Spanish La Liga season as champions with 87 points in what was an incredible record for Zidane.
Real Madrid has been crowned the 2019/2020 champions of Spain after winning the title in a 2-1 victory against Villareal.