George Floyd death: Floyd Mayweather offers to cover funeral costs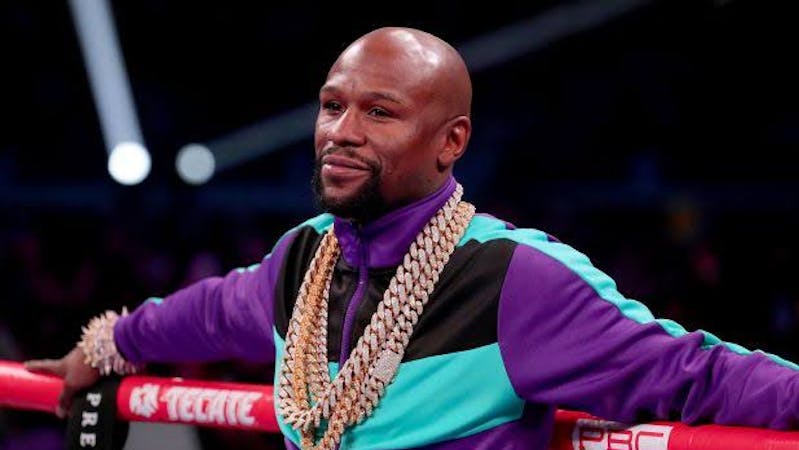 Mayweather Productions has confirmed that the former five-division world champion, Floyd Mayweather has offered to cover the funeral costs for the late George Floyd.
Protests have been held (and are still ongoing) in the US and different parts of the world for Floyd, an unarmed black man who died while being pinned down by a white police officer, Derek Chauvin.
Autopsy results have shown that Floyd died of asphyxia (a condition in which there is an extreme reduction in oxygen concentration in the blood, which can result in loss of consciousness and death). Chauvin, the police officer who knelt on his neck, was fired on Tuesday and was charged on Friday with third-degree murder and second-degree manslaughter.
According to a Mayweather representative, the boxing champion would pay for the funeral services for George Floyd. "He'll probably get mad at me for saying that, but yes, [Mayweather] is definitely paying for the funeral", the CEO of Mayweather Promotions, Leonard Ellerbe said.
"Floyd has done this kind of things over the last 20 years", Ellerbe added pointing out that Mayweather didn't want to talk about his gesture.
Mayweather had reportedly stepped in to cover the funeral costs of former boxer, Genaro Hernandez, who died of cancer at age 45 in 2011.
Several US reports have reported that George Floyd's family have accepted Mayweather's offer. According to a news source, Hollywood Unlocked, the family is looking to ave a fourth service in another location and Mayweather has also offered to take care of the expenses as well.
He said this while speaking to the CEO of Hollywood Unlocked, Jason Lee. Even though the discussion was in private, Jason still felt there was a need to share Mayweather's kind gesture with everyone.