Guardiola hits back at Klopp, Mourinho over CAS critics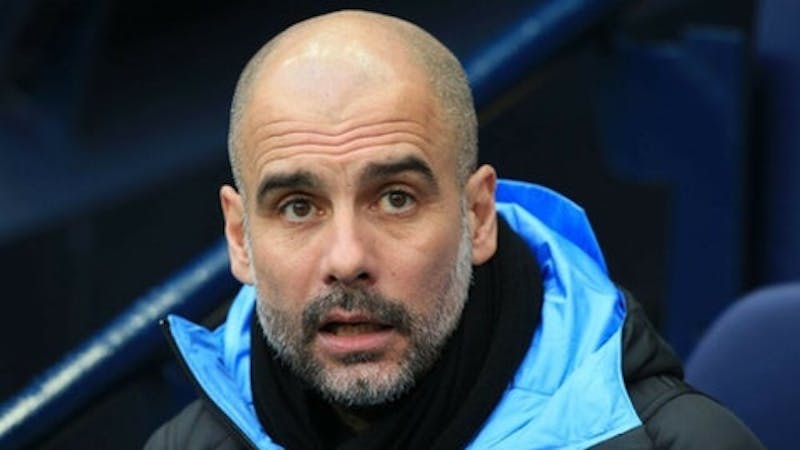 Manchester City Manager Pep Guardiola has responded to Liverpool manager Jurgen Klopp and Tottenham's Jose Mourinho for criticizing the Court of Arbitration for Sport (CAS) over lifting Manchester city two years ban from Champions League.
Before Football was suspended Manchester City was banned by UEFA for two Champions League seasons for breaking the financial fair play (FFA) rules, but the club went on to appeal for the ban through the Court of Arbitration for Sport (CAS).
After looking into the matter, Monday morning, it was announced that the CAS has considered the club and has lifted the ban which was supposed to last for two years. Manchester City was charged to pay the sum of €10 million before the beginning of next Champions League tournament.
After lifting the ban, Jose Mourinho criticized the decision made by the CAS, "In the case, it's a disgraceful decision because if City is not guilty of it, then you are not punished with 10m," he told reporters of the City ruling.
"If you're not guilty you shouldn't have a fine. If they are guilty, the decision is also a disgrace, and you should be banned from the competition.
"I don't know if Manchester City is guilty or not, but either way it's a disgraceful decision."
Mourinho went on to defend his club saying, "Spurs is Spurs, and I don't think Spurs change this mentality and in this aspect, it's more than correct. I'm happy with the way we act here.
"I think it's the end of Financial Fair Play."
Liverpool Manager also criticized the decision made by the CAS.
"From a personal point of view, I'm happy that City can play Champions League next year because if I think about the league if City has 10-12 games less, I don't think anybody has a chance."
"But I don't think it was a good day for Football yesterday, to be honest. FFP is a good idea. It is there for protecting teams and the competition so that nobody overspends and have to make sure the money they want to spend is based on the right sources.
"I'm from Germany; we have a club basis, not an owner one. You have to get your licence every year. FFP is a good idea - but it's not up to me to judge it (City decision) I just think we should all stick to FFP rules. I really hope it stays. It gives some borders.
"If the richest clubs and countries can do what they want to do, then that makes it difficult. That would lead to a world league; it would depend on who owns the clubs and not the names of the clubs."
But now Pep Guardiola has stepped to defend his club saying they demand an apology from both coaches.
"Jose and other managers should know that we were damaged and we should be apologized to, Guardiola said. "We don't expect other clubs to defend us, but we have the right to defend ourselves when we believe what we've done is correct.
"We wanted the resolution from CAS as soon as possible to clarify this. "So, next time, make phone calls to our chairman or CEO and say 'guys, all of these clubs we're going to do it altogether to try to get this kind of resolution," Mirror quoting Guardiola.