Inter Milan signs Barcelona's Arturo Vidal in a £900,000 deal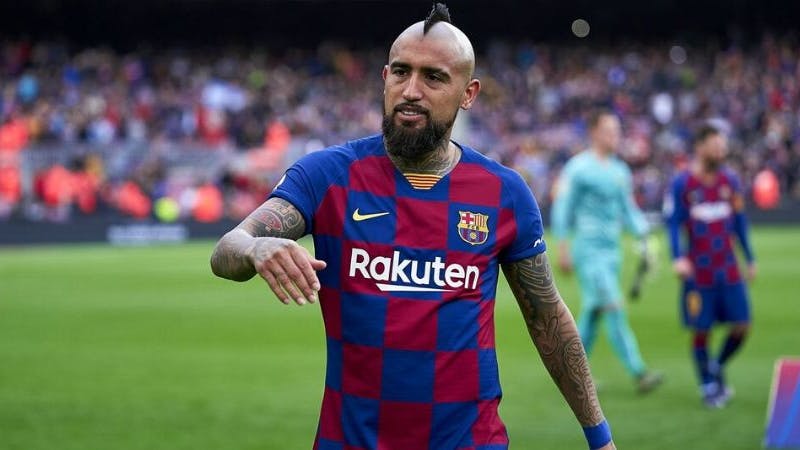 Internazionale Milano has signed Barcelona's veteran midfielder Arturo Vidal in a move worth over £900,000.
Vidal played for Juventus when Antonio Conte was the club's manager and the duo is set to reunite once again at Inter Milan. He will also be the second Chilean international in Inter's first-team squad following the permanent signing of Alexis Sanchez from Manchester United.
Arturo Vidal's transfer became inevitable as Barcelona tries to rebuild the squad which is considered to be a well over-aged squad.
Vidal has once played under the current Inter Milan's manager Antonie Conte at Juventus, and is set to reunite with the headcoach at the club once again
Barcelona in their bid to trim the squad, has already sold the likes of Ivan Rakitic, Arda Turan, Luiz Suarez and Arthur Melo in this summer transfer season.
Lionel Messi was also on the verge of leaving Barcelona before he decided to stay at the club. However, the captain took to his Instagram account to pay tribute to Vidal.
"I only knew you from playing against you, and I always thought you were a phenomenon, but after being lucky enough to get to know you personally you surprised me even more," Messi wrote.
"We shared many things in the last two years, and you made a huge impact on the dressing room and will be dearly missed. I wish you all the best luck in your new club, and I'm sure our paths will cross again."
Barcelona has thanked Vidal for his time with the club:
"FC Barcelona would like to publicly express their gratitude to Arturo Vidal for his commitment and dedication and wishes him all the best for the future."
Vidal's Move to Inter Milan
Vidal will be a good addition to Conte's team who are in pursuit of Serie A title after finishing as a runner-up in the 2019 season. Inter has also signed 34-year-old left-back Aleksandar Kolarov from Roma.
Inter, who lack the financial power to sign young aged players, has chosen to sign up free agents who are well over aged in a bid to become competitive once again.
The footballing model is interesting to see, and from what is happening so far, Antonie Conte's team will even get better with Arturo Vidal now back in the fold.