Kareem Benzema voted 2019/2020 La Liga player of the season ahead of Lionel Messi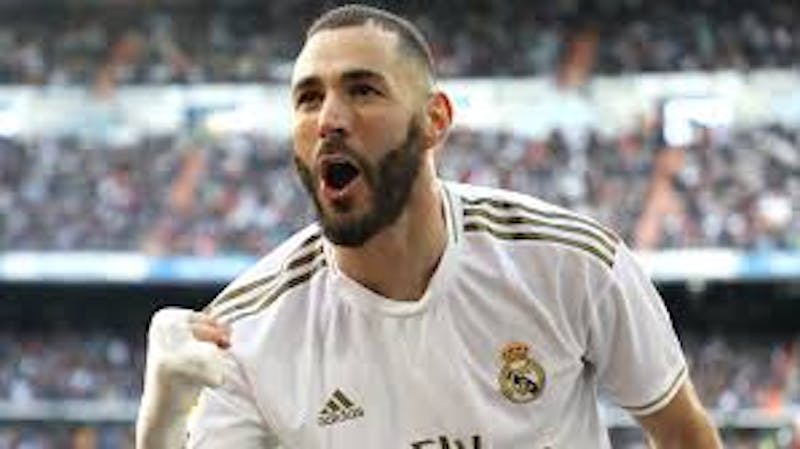 Real Madrid striker Kareem Benzema has been voted as the 2019/2020 La Liga player of the season over Barcelona Lionel Messi after a fine run form the striker.
Barcelona finished second in the La Liga table after dropping lots of points returning to football competition after the coronavirus suspension. Before the suspension, Barcelona was the league leaders but having played lots of draws and losing some games allowed Real Madrid to lift the title for the first time since 2017.
Their last defeat that handed Madrid the title was their 2-1 lost against promoted club Osasuna. Messi was furious about the result and the team. "This game represents the entire year. We have been an erratic and weak team," Messi said in the TV interview after the match, just after the final whistle.
"Madrid did its part by winning all its matches, which is impressive, but we also helped them to win this league. We have to be critical of how we have played, starting with the players, and the rest of the club. "We have lost because of our mistakes and not because of Madrid's successes, as many says."
Barcelona La Liga season came to an end on Saturday 8th August with Messi scoring twice in the 34 and 75 minutes in Barcelona's 5-0 win against Alaves. The goals from Messi made it his 25th of the season which saw him win the Pichichi. The 33-year-old Argentina international also got a record for himself as the first player in La Liga history to record 20 goals and 20 assists in a single La Liga season.
Despite his (Messi) incredible season, having set such record it has come to a bad end as Messi's individual effort was ignored as the vote conducted by Marca saw the sixth time Ballon D 'Or winner voted second (31%) Bellow Kareem Benzema (37) as the La Liga player of the season.
Benzema scored 21 goals in 2019/2020 La Liga season for Real Madrid. Madrid captain Sergio Ramos was voted in the third place after breaking the record of the first defender with the highest number of goals in the La Liga history.
Below are the lists of the outcome of the vote

| Best signing | Lucas Ocampo | |
| --- | --- | --- |
| Worst signing | Luka Jovic | |
| Worst signing: Luka Jovic | | |
| Best U21 player | Martin Odegaard | |
| Best Spaniard: Sergio Ramos | | |
| Best manager | Zinedine Zidane | |
| Biggest revelation | Granada | |
| Best goalkeeper | Thibaut Courtois | |
| Best defender: Sergio Ramos | | |
| Best midfielder | Casemiro | |
| Best striker | Karim Benzema | |