Kolašinac close to joining Bayer Leverkusen on parmanent deal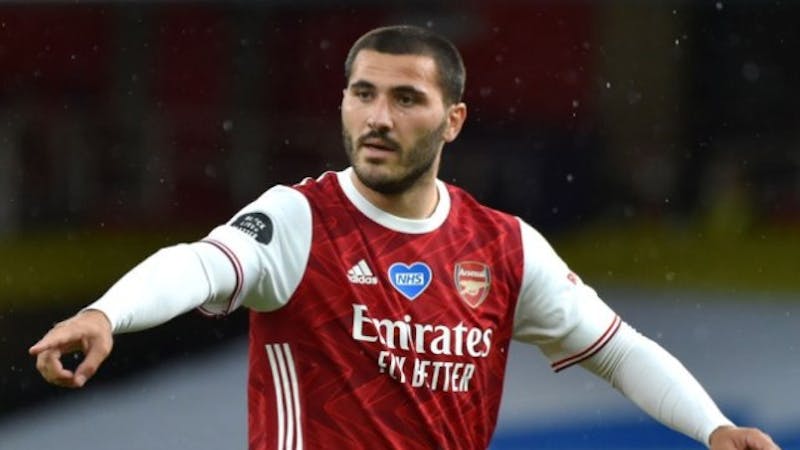 Arsenal's left-back Sead Kolašinac is close to joining Germany club Bayer 04 Leverkusen on a permanent deal just after three years at Emirates.
A deal has been agreed between the two clubs with Leverkusen ready to pay €11m plus add ons to Arsenal. Kolašinac will be having a medical with the Germany club soon.
Following the arrival of new left-back Kieran Tierney from Celtic, Kolašinac has fallen in the pecking order of Arsenal's manager Mikel Arteta who chose the teenager that has a good quality and strength ahead of Kolašinac.
Kolašinac has been regularly used as a substitute in the Premier League games with his only opportunity of playing coming in the league cup.
Moving to Germany will be a good step for Kolašinac to get more playing opportunity instead of being on the bench.
Kolašinac will be a good signing for Bayer Leverkusen due to his skills and strength adding to his good mentality that he will bring into the team
Kolašinac joined Arsenal on June 6, 2017, from Schalke 04 under former manager Arsene Wenger. His arrival at Emirate was important to Arsenal, who lacked a left-back with a pace.
In his first season, Kolašinac played 36 matches in all competition and scored six goals for Arsenal. He adapted quickly in Premier League with his strength going forward and strong defensive ability.
Kolašinac's first season was his best in the red shirt as he scored goals for Arsenal. Kolašinac made 107 appearances for Arsenal in all competition.
Bayer Leverkusen will be happy to get a player who gives a team different dimension of football with his pace and strength moving forward, adding to defensive ability.