Lille manager gives update on Nigerian striker, Victor Osimhen's future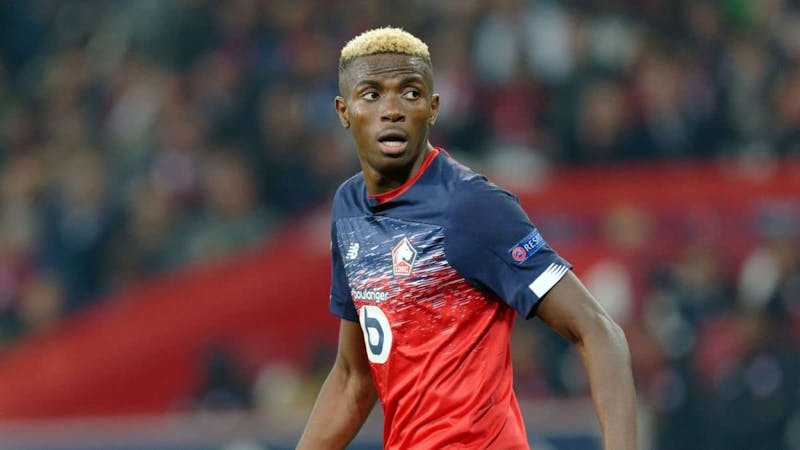 The manager of the French club, Lille Christophe Galter has confirmed that he will be expecting to sell their in-form striker Victor Osimhen during the summer transfer window.
The 21-year-old Nigerian international has been in a stunning form since joining Lille in 2019 from Charleroi scoring 18 goals for Lille before the Ligue 1 was terminated due to coronavirus, crowning PSG the Champion. There has been a lot of speculation about the future of the Nigerian striker with Premier League clubs Arsenal, Tottenham and Napoli since January transfer.
The head coach believes the club cannot keep hold of all their players, speaking in an interview with Canal plus he said, "Everyone else is forced to sell, and everyone else is like us. But they don't assume it. I am in this project there, with young players who come from all walks of life, and I find that it is very fulfilling.
"I expect Gabriel, Osimhen or even Ikoné to leave? Yes, I integrated them into the team. I don't want them to leave, but they will leave. I can't veto a player's departure; this is the project."
Osimhen is presently in Nigeria to attend to his father's funeral who died at age 80 in Lagos on Saturday night after a brief illness. He will be looking into his future when he returns to France.