Liverpool completes the signing of Thiago Alcântara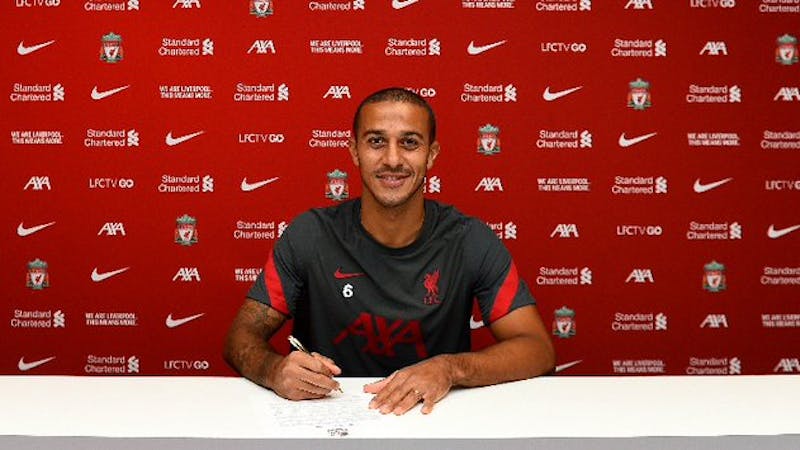 English Premier League champions Liverpool has completed the signing of Bayern Munich's midfielder Thiago Alcântara in a deal worth €30m on a four-year contract.
Thiago has been linked with Liverpool since the end of the 2019 Champions League campaign, and the club has been in negotiations with Bayern since then. The two clubs reached an agreement on Thursday, September 16, 2020
It is understood that Liverpool tabled a bid of €20m for the midfielder, but Bayern Munich held their stance on a €30m fee.
Thiago was also linked to a move to Manchester United with reports that the club spoke with his agent on a possible transfer although no official bid was made.
Thiago's move to Liverpool will be a big boost for the club as they are on the verge of losing their midfielder Georginio Wijnaldum to Spanish giants Barcelona.
Thiago Alcantara, a tough and combative midfielder will be a big boost for Liverpool
Thiago will be a good replacement for Wijnaldum due to his abilities on the ball, his agility and ability to pick out players. The likes of Sadio Mane and Mohammed Salah will benefit from his ball distributions this season.
Thiago was a crucial part of Bayern Munich's squad that won the treble in just concluded 2019 campaign. He was also exceptional in the 1-0 win in the Champions League final against Paris-Saint German.
Thiago was said to be looking for a new challenge after winning all German titles, and the midfielder sees English Premier as the best place to continue his career.