Liverpool FC celebrates Mohamed Salah birth with an exceptional picture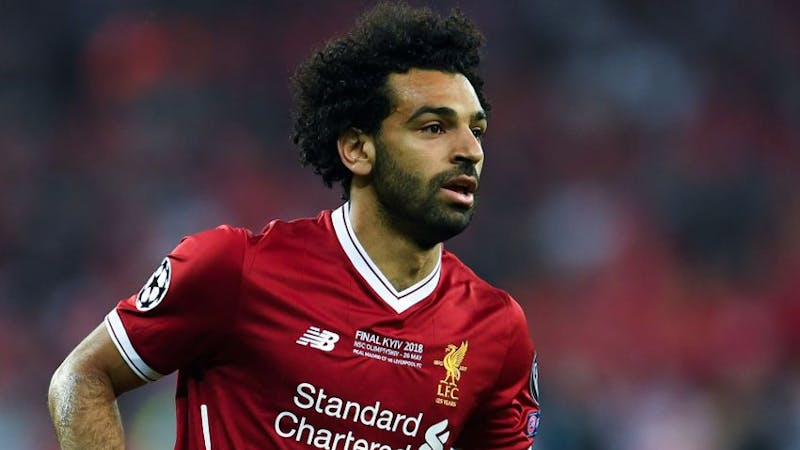 The Liverpool football club has taken to Instagram to celebrate the birthday of the one their best striker Mohamed Salah sharing a picture of him carrying the last year Champions League trophy.
The Egypt international player who was born on 15 June 1992 today marks his 28th birthday. Since joining Liverpool from Italian club AS Roma, he has been a significant part of Liverpool team scoring 70 goals in 100 appearances.
He has added many records to his name in Liverpool including Most goals in a debut season: 44 goals in 2017/2018, Most European goals in a season: 11 goals in 2017/2018, Fastest Liverpool player to Score 50 Premier League Goals: 69 games in 2018/2019, Most goals in the first 100 appearances in all competition in Liverpool club history: 69 goals, and Most goals in first 100 Premier League appearances in Liverpool club history: 70 goals.
He also kept some records in England since his arrival such as Most goals in a 38-game Premier League season: 32 goals in 2017/2018, Most games scored in during a Premier League season: 24 games in 2017/2018, Most goals by an African player in a Premier League season: 32 goals in 2917/2018, Most Premier League Player of the Month awards in a single season: 3 (November 2017, February 2018 and March 2018), Most left-footed goals scored in a season: 25 goals in 2017/2018.
Salah also has many awards to his name including PFA players' Player of the Year 2017/2018, Premier League Golden Boot 2017/2018, FWA Footballer of the Year, Premier League Player of the season 2017/2018, Best FIFA men's Player 2018, UEFA Men's Player of the Year Awards and many more.
Salah is active in regeneration projects in Nagrig, his hometown where 65% of people live in poverty, donating money to help build a school and hospital. The project includes the construction of an AL-Azhar institute and an ambulance unit. In an interview with Al-Masry-Youm, father of the Egyptian footballer Salah Ghaly claimed that his son refused to accept any financial assistance with the project.
Mohamed Salah has helped more than 450 families by giving them monthly allowances, and he also helped the government by providing approximately $300,000 when his country was in a bad situation