Liverpool's Gomez set to miss almost the whole season after surgery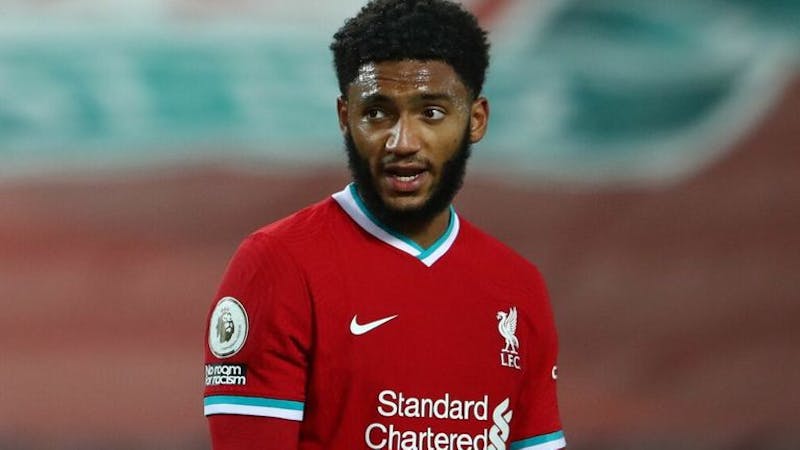 Liverpool,s defender Joe Gomez might be missing the whole season after he suffered an injury in his left knee while on international duty with his country England.
Gomez suffered the injury during a training session with rest of his England teammate on Wednesday. England head coach Gareth Southgate has also on Wednesday in an interview said that they all praying for him to recover quickly.
 "My immediate thoughts are with him because he's had some difficulties with injuries in the past, " Southgate said.
"So we are praying it's not going to be a long-term one. But we have to see."
Liverpool has confirmed through its Twitter account that he has already had surgery after the injury revealing that the defender did not damage any other associated knee ligaments.
Gomez will not be playing for England national team anytime soon because of his injury
Liverpool's Statement on Joe Gomez's Injury
"Gomez has today undergone successful surgery to repair a tendon in his left knee.
"The issue was isolated to Gomez's tendon, with no damage to any other associated knee ligaments and Joe will now begin a rehabilitation programme with our medical team, " Liverpool said in Twitter handle.
Gomez's injury will be a big blow to Liverpool's manager Jurgen Klopp who has already lost his prolific defender Virgil Van Dijk through a horrific knee injury.
The manager will have limited options in the centre back ahead of the tight schedule of 2020 season.
What is Next for Liverpool's Jurgen Klopp Ahead of Tight Fixtures
Klopp has already missed Van Dijk through injury and has used defensive midfielder Fabinho in the back position. Fabinho played in the position perfectly when he was used as a defender.
The manager might take the option of playing the same pattern now that Matip has returned from injury or he might be forced to pick a player from the academy to fill the gap.