Liverpool's Joe Gomez breaks silence since his knee injury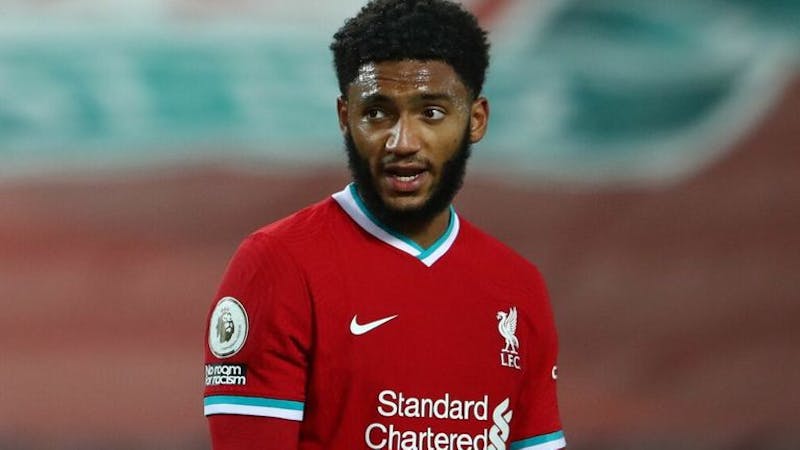 Liverpool's defender Joe Gomez has spoken for the first time since he was sidelined with a knee injury while on international duty with England.
Gomez who got a knee injury during a training session with the ThreeLions was confirmed to has had successful surgery in his club, Liverpool.
Gomez took to his Twitter handle to thank his fans and every other person that sent him messages to wish him well and support him.
He also said that he is confident and ready to fight his way back from the injury. Gomez stated that he would be supporting his teammate in any way he can even though he is sidelined with such injury.
"The road to recovery has already begun," Gomez wrote on Twitter. "I've been here before, I know what it takes, and I'll be back better and stronger than ever.
Gomez will be out for a long time and it affect Liverpool this seaon
"I'm obviously gutted, but this is a part of God's plan, and I believe everything happens for a reason.
"I'd like to thank everyone for their well wishes and messages of support.
"I'm focussed on my recovery and supporting my teammates in every way I can. See you soon."
Is it time for Jurgen Klopp to look for another defender?
Liverpool's manager Jurgen Klopp has already had Virgil Van Dijk sidelined with a long term Injury and now Gomez which makes him to be running short of defenders in his squad already.
With the tight schedule in the 2020 fixtures, the manager might be left with no option than to look for a replacement in the January transfer window due to lack of time-space for his defender to return to action.
The multiple injuries will be affecting Liverpool and it will be a hard task for them to compete in the 2020 Premier League season except they buy defenders to replace the injured once.