Manchester City lands top-rated defender Rúben Dias from Benfica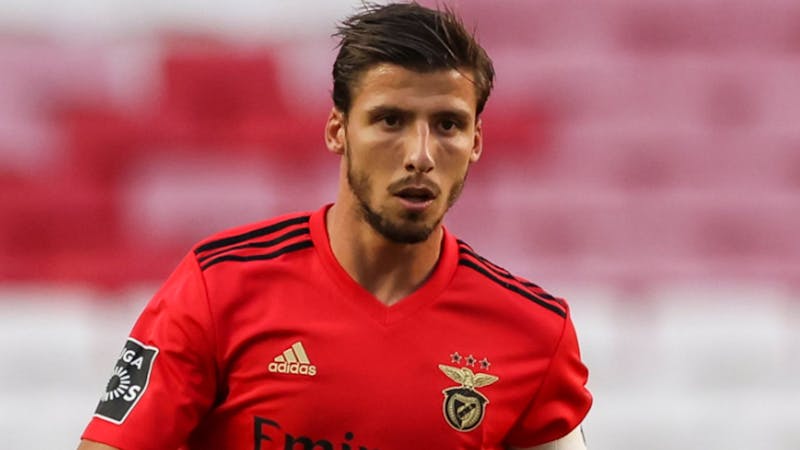 Manchester City has agreed on a deal to sign SL Benfica's defender Rúben Dias in a deal worth close to £65m after failing to sign Kalidou Koulibaly from Napoli.
Benfica announced the deal which worth an initial fee of £62m and subject to £3m add-ons and a five-year contract with Manchester City on Saturday after their 2-0 win against Moreirense in which Dias scored one of the goals.
Speaking on the transfer, Benfica manager Jorge Jesus said: "I'm pretty sure it was his (Rúben Dias's) last game, but sometimes everything changes at the last second in football. I don't think that's going to happen, though.
"He's a player we're sorry to see go, he came through the academy, is our captain and plays for the national team. I also take some of the blame for him leaving today.
Manchester City's defence is in dire need of a rebuild after losing 2-5 to Leceister City yesterday.
"This is also to do with getting knocked out of the Champions League, and there are things that need to be balanced (financially) at management level. He has a high market value and is certainly already a fantastic player who will continue to improve."
In a separate deal, Manchester City's defender Nicolas Otamendi will be moving to Benfica in an agreed fee of 15m euros (£13.6m)
Otamendi has fallen in the pecking order of Guardiola and will be moving to benfica as part of the deal
Pep Guardiola has been in search of good central defender since the club's former captain Vincent Kompany left the club. Guardiola's defence conceded many goals last season, and the manager is looking to strengthen his defence.
Manchester has been in talks with Napoli over the signing of the club's high profile defender Kalidou Koulibaly, but they could not reach on an agreement due to the high price tag on the defender.
Man City continues their Premier League campaign next against promoted but tough Leeds United after losing 2-5 at home to Leicester City yesterday evening.