Manchester City appoints new assistant Manager to Guardiola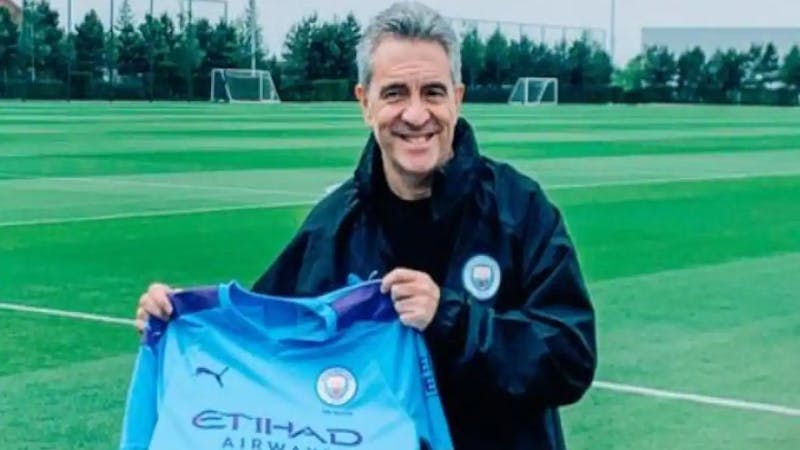 Guardiola's team has been without an assistant manager since December when their former assistant manager Mikel Arteta left the Etihad to Arsenal as the new manager. Guardiola tried holding onto his former assistant, but Arteta was desperate for the move as is his first opportunity to become a head coach.
Guardiola's former manager Juanma Lillo, who managed him at Mexican side Dorados Sinaloa in 2006 has been appointed to assist him the club confirmed. City first-team coach Rodolfo Borrell filled Arteta space since he left for Arsenal.
Marca reported earlier that Former Spanish midfielder Xabi Alonso and former Man City captain Vincent Kompany had been City's target to fill in space before considering moving for 54-year-old Lillo. Lilo who managed Chinese side Qingdao Huanghai stepped down from his position to complete his move to Etihad.
"I am delighted to have joined Manchester City's coaching staff," Lillo told the official Manchester City website.
"My relationship with Pep goes back many years, and I am thrilled to be joining him as part of this exciting team. "Manchester City has enjoyed much success over recent seasons and played a brand of beautiful football we have come to expect from this club and its manager. "It's a pleasure to become a part of this group, and I hope to make an important contribution to the club's success going forwards."
Manchester City Director of Football Txiki Begiristain added: "We are delighted to welcome Juanma to Manchester City.
"His vast experience working across three continents and with some of the most famous names in world football will be an invaluable asset to Pep and his team. "We look forward to him playing a vital role as we return to football."
Arsenal will be facing City next week at Etihad, and it will be Arteta first time to face his boss Guardiola. Guardiola stated he was not in a position to decide for his former assistant when he left for his managing career.
"It happened in the past with my colleagues and my assistants," said Guardiola in March. "I never said, say or will say what they have to do.