Manchester City overturns Champions League 2-year ban from UEFA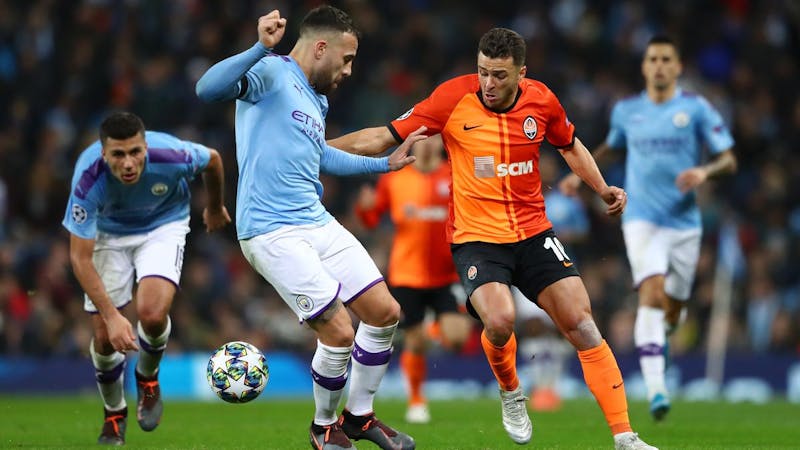 After submissions of a formal appeal, Manchester City has successfully overturned its two-year ban from the Champions League from UEFA on Monday 13th July 2020.
The Court of Arbitration for Sport upheld the club's appeal against the UEFA ban from its tournament. Still, City has been fined 10 million euros ($11.3 million) for failing to comply with investigators of the matter. Three judges made the decision, and it authorizes the club to participate in the Champions League next season.
The new development will see the club pay 10 million dollars to the UEFA next season and also it will help the club tie down their players who are hinting at the exit to seek for Champions League football with likes of Kelvin De Bryune and Rahim Sterling all pushing to leave the club if the ban is not lifted.
However, Manchester City coach Pep Guardiola has already vowed to stay at City no matter what happens at the court. In early February, Manchester City was banned by UEFA for breaching the financial fair play rule. The club, which is owned by Abu Dhabi's royal family, deluded UEFA to meet the financial probity rule (financial fair play) over the years.
The financial fair play protocols are required to enter any European club competition, but City who violated this rule denied the allegation saying it was "irrefutable evidence."
After City's emails were leaked and documents from City's officials were published back in November 2018 by German magazine Der Spiegel. The emails and documents were reported to have been leaked by a hacker from Portugal.
The documents show that the club deceived UEFA by giving them overstated sponsorship deals from 2012-16 and hiding the source of its revenue, which was linked to state-backed companies in Abu Dhabi.
Manchester City insisted that the evidence from their emails and documents was stolen and published out of context, although they never denied that the report was genuine.
UEFA could wish to confront the CAS ruling at Switzerland's supreme court as they are responsible for hearing to any appeal from any club. Federal appeals in CAS cases rarely succeed and only consider narrow grounds of legal procedure.