Manchester United confirms the signing of Van de Beek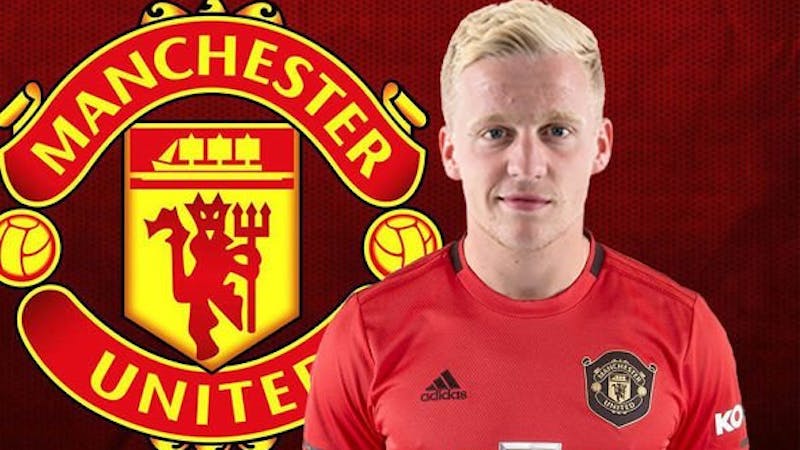 Manchester United has announced the signing of Ajax's midfielder Donny van de Beek on a five-year contract with the option of an additional one-year.
Van de Beek 23, signed for United in a deal worth £35 million, plus £5 million in add-ons after passing his medical in the Netherlands before joining his country teammate in preparation for their upcoming Nations League matches.
Speaking about the move, Donny van de Beek expressed how happy he is to join Manchester United. Van de Beek also sent his thanks to Ajax for the amazing time with them and the opportunities his boyhood club gave to him.
He said: "I cannot begin to explain how incredible an opportunity it is to join a club with such an amazing history. I would like to thank everyone at Ajax. I grew up there, and I will always have a special bond with the club.
"I am now ready to take the next step in my career and perform at the highest level, and there is no higher standard than Manchester United."
Van de Beek went further to explain his move to Old Trafford, adding that he can not wait to see the fans at the club.
"Everyone has told me how amazing the Old Trafford atmosphere is and I am looking forward to experiencing that, once it is safe for the fans to return. This team has some of the best midfielders in the world, and I know that I can learn from them and also bring my own strengths to the group.
"Having spoken to the manager about his vision for this team, the direction that the club is going in is hugely exciting, and I cannot wait to be a part of that."
Van de Beek, a young and busty midfielder, with an eye for goals, will be a great addition to the Manchester united squad
Manchester United manager Ole Gunner Solsjkaer said: "Donny has all of the technical attributes needed to perform in this team and has the personality required to succeed at Manchester United.
"His ability to see space, time his movements and read the game will really complement the qualities that we have in midfield, and his arrival really strengthens the depth of talent we have in that position.
"Donny's performances in the Eredivisie and in Europe have been excellent over the last few years, and we are all looking forward to working with him."
Ajax sporting director Marc Overmars, who also plied his trade in the Premier League at Arsenal said the club would miss the young midfielder: "This is a great transfer for Donny, one which he deserves, and it is also a compliment to the Ajax youth academy.
"After five years as a senior Donny is ready for this step, but we will miss him."
Van de Beek will wear the number 34 jersey at Old Trafford in honour of his friend Nouri
Van de Beek will be wearing the number 34 shirt in Manchester United in tribute to his former teammate and friend Abdelhak 'Appie' Nouri who collapsed on the field during a pre-season friendly in Austria in 2017.
Nouri had brain damage after the incident and was left in a coma. Earlier this year, Nouri's family confirmed that he has woken up and has been discharged from hospital.
There is a report that Van de Beek still keeps in contact with the family, and the number 34 shirt is in the honour of his friend.