Manchester United in talks with Barcelona over Ousmane Dembele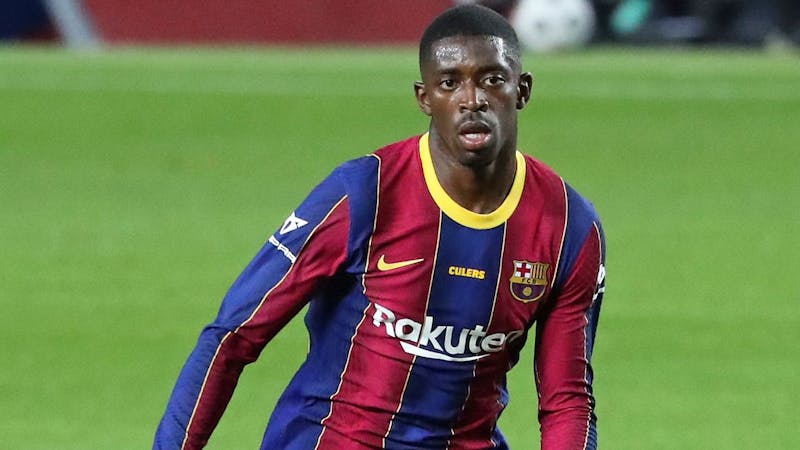 Manchester United is in talks with Spanish Giant Barcelona for the transfer of its winger Ousmane Dembele on a season-long loan.
It is understood that Barcelona want to sell Dembele on a permanent deal, but United is trying to know if they can get the talented winger on a loan deal.
Dembele has always stated that he wants to stay at Barcelona and fight for his position with his teammate.
The talented winger has rarely played for Barcelona since he joined the club in 2017 from Borussia Dortmund due to continuous injuries.
It seems Dembele wants to write his name in Barcelona's club history and wants to stay and fight for it.
Ousmane Dembele will bring in an additional attacking force to Manchester United's team with his good skills and scoring ability
Manchester United has been without a natural right-winger since the club's former manager Sir Alex Ferguson retired in 2013 and the club is now eager to get a quality right-winger.
United has been in discussion with Borussia Dortmund since the end of the 2019 season over the transfer of their winger Jadon Sancho, but the club is holding out on a high fee of €120m.
Manchester United feels that the price tag on Sancho is too high and is now going for Dembele as an alternative for the England player.
Ousmane Dembele will be a good addition to Manchester's team who already has the like of Marcus Rashford, Mason Greenwood and Anthony Martial in the front bringing more quality in the front.
The natural-born winger will bring in more attacking force to United's team due to his skills and ability to score goals.