Manchester United manager keen to keep Pogba amid Real Madrid rumour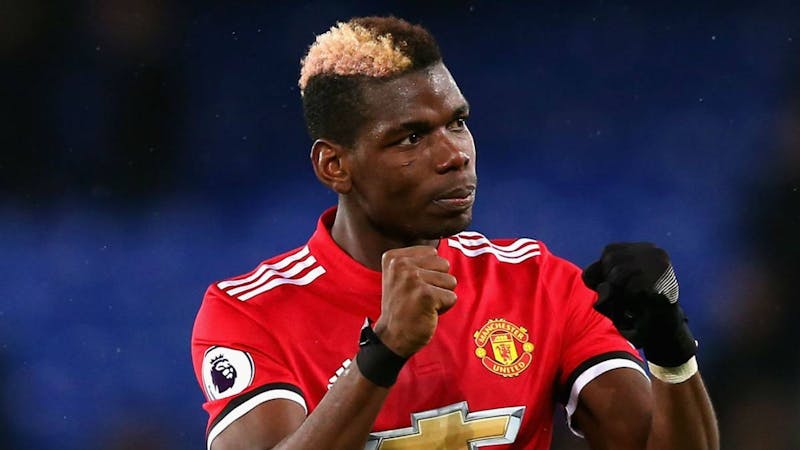 Manchester United boss Ole Gunnar Solskjær has insisted that he will keep one of his best player Paul Pogba as the rumour continues to link him with Zidane's Madrid.
Over the years Pogba has been in the transfer speculation with many suggesting he will likely move to Spanish club Real Madrid. The 27-year-old midfielder has been one the best player in Manchester United since his return back to Old Trafford back in August 2016 in world-record fee of €105 million signing five-year contract with the club.
Under the coaching of Mourinho who bought him to the club, the France international did fine along with Zlatan Ibrahimović combining a good play between them. In the first season saw Manchester United finished sixth in the table but won the Europian League trophy to secure a Champions League spot by beating Ajax 2-0 in the final with Pogba scoring in the 18th minutes.
After some seasons Pogba fall out with his former manager Jose Mourinho accusing him of not playing attacking football, the differences between the two saw Mourinho put him on the bench in many games. Mourinho was sacked on 18 December 2018 for winning only seven matches in seventeen Premier League games.
In summer of 2019, Paul Pogba hinted that it was time up for him at United saying "it could be a good time to have a new challenge somewhere else" with rumours linking him to Real Madrid and also back to Juventus. But the Midfielder later stayed at the club.
At the beginning of 2020 season, Pogba had an injury setback which prevented him from participating in the Premier League tournament. It was rumoured that Pogba has rejected to play for United, but his current manager reported that he had an injury and will be undergoing surgery. In January 2020 he underwent surgery on his ankle, and it kept him out of playing for eight weeks.
Pogba return date according to his manager, was uncertain as the injury might keep him out of rest of the season. Then in March 2020, the Premier League football was suspended due to the outbreak of the coronavirus pandemic. It gave Pogba a time to recover.
In May 2020, Solskjær announced that Pogba would be fit to play for United following the return to football during project restart. Pogba came back to play as a substitute in a game against Tottenham which ended in a 1-1 draw as Pogba won the penalty which was converted by Bruno Fernandez.
Since then Pogba and Manchester United have remained unbeaten winning their whole matches since the project restart. The arrival of Bruno Fernandez, who plays alongside with Pogba in the Midfielder, has revived his form back.
Paul Pogba celebrates a goal with his new midfield partner Bruno Fernandez
Now Pogba has only one year in his contract, and his manager is keen to keep him at the club by giving him a new deal. Solskjaer said: "I can't comment on discussions with players, but of course we want to keep the best players around the club".
Manchester United currently in talks with Pogba's agent Mino Riola over a new contract as they look to extend his stay at Old Trafford following the report suggesting that Zidane has revived his interest in the France midfielder.