Lionel Messi hits back at Barcelona over Luiz Suarez departure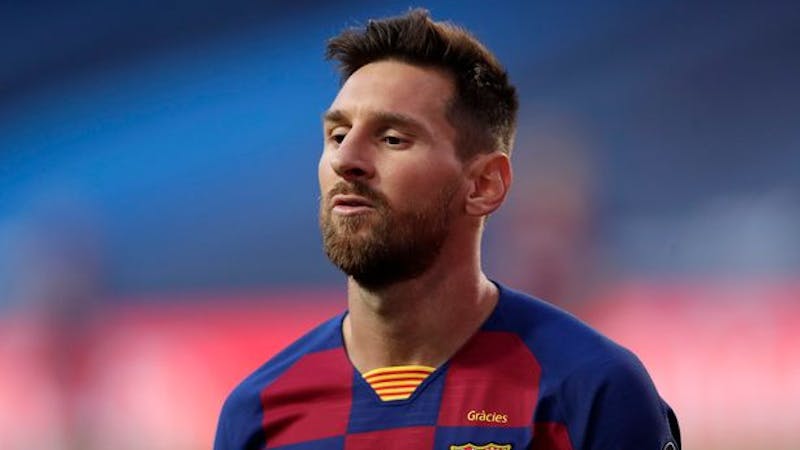 Barcelona's superstar Lionel Messi has slammed his club for allowing their striker Luiz Suarez to move to Atletico Madrid on a free transfer.
Following the restructuring of Barcelona's squad by new manager Ronald Koeman the club decided to terminate the contract of Luiz Suarez which made him move to Atletico Madrid.
Suarez has been one of the best strikers the club has ever produced in a long time, scoring 198 goals for Barcelona during his six years at the club.
He won many trophies with Barcelona including four La Liga titles, four Copa del Reys, two Supercopa de España, one UEFA Champions League, one UEFA Super Cup and one FIFA Club World Cup.
Suarez formed a great partnership with Barcelona's captain Lionel Messi both on and off the pitch, and Messi is not happy to see the Uruguayan international depart the club saying that nothing surprises him anymore.
Not only did Suarez leave Barcelona, but he joined Atletico Madrid, arch-rival to Barcelona.
Lionel Messi has been Luiz Suarez's best friend since he joined Barcelona in 2014 from Liverpool
Messi took to his Instagram to bid a farewell message for his friend and said that the club threw Suarez away.
"I was already getting the idea, but today I entered the locker room, and the news became real.
Messi and Suarez has gone to different places with their families together during holidays
"How difficult it is going to be not to continue sharing the day to day with you, both on the pitch and outside. We will miss them so much. It was many years, many lunches, dinners… many things that will never be forgotten, every day together.
"It will be strange to see you with another shirt and much more to face you.
Messi feels bad to lose his best friend on and off the pitch
"You are one of the most important players in the club's history, achieving important things both as a group and individually. 
'And not to get kicked out as they did. But the truth is that at this point nothing surprises me.'
Messi was also on the verge of leaving Barcelona last month after refusing to train with his teammate demanding that he wants to leave the club but has now changed his mind to play for Barcelona in the 2020 season.