Morata returns to Juventus on a second loan spell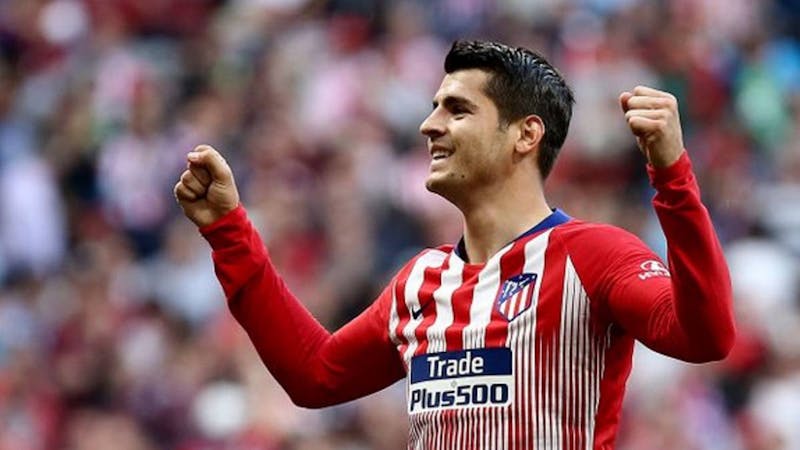 Atletico Madrid striker Alvaro Morata has returned to Juventus on a season-long loan for the second time after his first loan in the club from Real Madrid.
Juventus will pay the Spanish club an initial loan fee of €10m and with two additional options.
The first is an option to buy Morata at the end of the season in a fee of around €45m; the second option is to extend the loan period to an additional 12 months at the end of the season.
Juventus, in a statement from their website, said: "There's nothing more exciting than a homecoming and the return of Alvaro Morata to Turin is a beautiful one at that!
"Alvaro Morata had only spent two years at Juventus before Real Madrid recalled him to the Spanish capital.
"However, a lot can happen in two years, and Alvaro certainly left an album of memories, filled with many spectacular moments: goals, celebrations, victories and trophies!
Morata knows the Italian champions very well after his two years loan at the club. He won't be needing time to adapt to the Italian League
"Memory albums are there to be opened, to reminisce upon old moments, but also to add new ones and we can't wait to create many more memories, together once more!"
Morata had spent two years in Juventus on loan from Real Madrid from 2014 to 2016, and he already knows the culture of the club.
Juventus was in search of a striker after terminating Gonzalo Higuaín's contract allowing the striker to move to David Beckham's Inter Maimi and it looks like Morata will be a perfect replacement for the striker.
Morata's move will allow Atletico to sign Luiz Suarez from Barcelona.
Luiz Suarez was on the verge of joining Juventus before Atletico Madrid swooped in, but the deal could not materialize due to the inability to secure an Italian passport for the Uruguayan international.
Atletico Madrid has already agreed on a personal contract with Suarez, and he will be moving to the club once the deal gets finalised.