Ozil left out of Arsenal's 25-man Premier League squad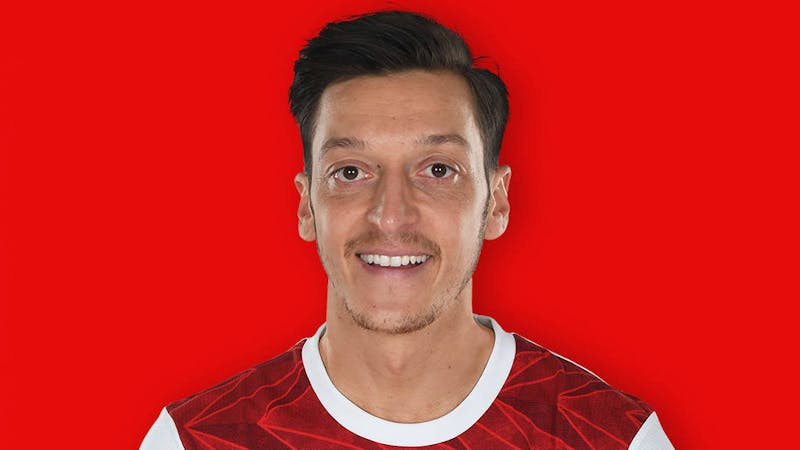 Arsenal's midfielder Mesut Ozil has been left out of the 25-man squad that will be involved in the first half of the 2020/20201 Premier league season.
Dropping of Ozil comes just a week after the midfielder was dropped from the club's Europa League squad list along with the out of favour Arsenal's defender Sokratis Papastathopoulos.
This means Ozil will not be playing for Arsenal till at least January 2021 according to the list submitted on Tuesday afternoon October 20 2020.
Mesut Ozil's contract at Arsenal ends in the summer of 2021 and will be free to speak to other clubs come January next year.
Arsenal's manager Mikel Arteta spoke last week of his reason to drop the two from the Europa League squad.
"I wanted to tell them face to face, " he said.
"I explained the reason why and it was really difficult for me to tell them that, but this is the restriction and rules, and they have to respect that decision and try to train the best possible way, help the team how they can at that moment and see what happens."
EPL 25-man squad list rules
According to the Premier League rules, clubs must submit their 25-man squad by 2 pm (9 am ET) on Tuesday and it must include a maximum of 17 non-homegrown players over the age of 21.
Players below the age of 21 do not need to be included in the list as they are eligible with or without the list.
Dropping Ozil out of Premier League squad might be his last days at Arsenal
Is it the end for Mesut Ozil at Arsenal?
Having been removed from both the Premier League and Europa League squad, it means Mesut Ozil will not be playing any competitive match and can only participate in Arsenal's training until February when Arteta will select his squad for the second part of the season.
Ozil might well have played his last game for Arsenal in March this year. The last time the world cup winner featured for Arsenal was against Sheffield United back in March which arsenal won by two goals to one.
Since then, as football resumed after a break due to the coronavirus pandemic, Mesut Ozil has not been picked by head coach Mikel for any match till today.
There were a series of incidents that went down during the lockdown period, and notably, it is believed that Ozil is not getting picked for refusing to take a pay cut rather than not being match fit.
With the current situation, it looks like the midfielder who is the club's highest-paid player earning £350,000 per week might request to leave Arsenal in the January transfer window.