Ozil reveals reason for rejecting Arsenal's pay cut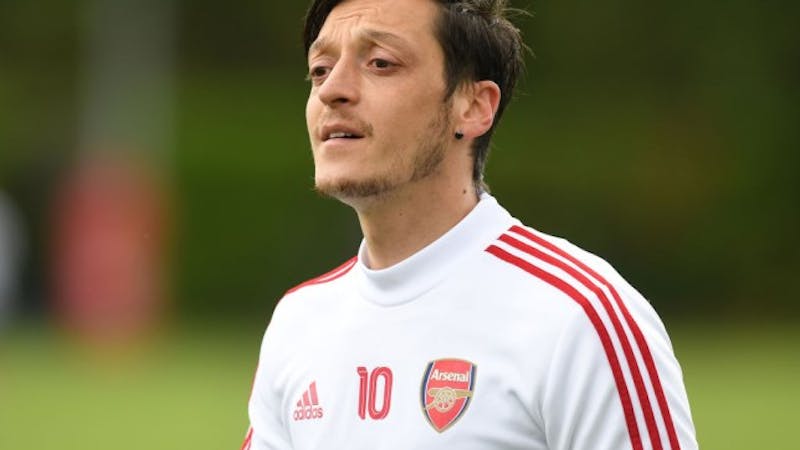 Arsenal's highest-paid player, Mesut Ozil had opened up on why he rejected pay cut from the club when the COVID-19 pandemic started saying "they were rushed into the decision without proper consultation."
When football was suspended in March, Arsenal players were asked to take a wage reduction of 12.5 per cent for 12 months, but the players did not initially accept the request.
After a long series of dialogue between the club and its players, they accepted to take the offer, but Arsenal midfielder, Mesut Ozil refused to take the request.
Mesut Ozil in action for Arsenal
The 31-year-old Germany international has now opened up on the reason he rejected the request during an interview with The Atletic saying the players needed more details on why they should accept the offer but they were rushed into the decision.
"As players, we all wanted to contribute," Ozil told The Athletic.
"But we needed more information, and many questions were unanswered. Everyone was fine with a deferral while there was so much uncertainty.
" I would have been OK to take a bigger share – and then a cut if required, once the football and financial outlook were clearer. But we were rushed into it without proper consultation.
"For anyone in this situation, you have a right to know everything, to understand why it is happening and where the money is going.
"But we didn't get enough details; we just had to give a decision. It was far too quick for something so important, and there was a lot of pressure.
"This was not fair, especially for the young guys, and I refused. I had a baby at home and have commitments to my family here, in Turkey and in Germany; to my charities, too, and also a new project we started to support people in London that was from the heart and not for publicity."