Pogba not happy at Manchester United says Didier Deschamps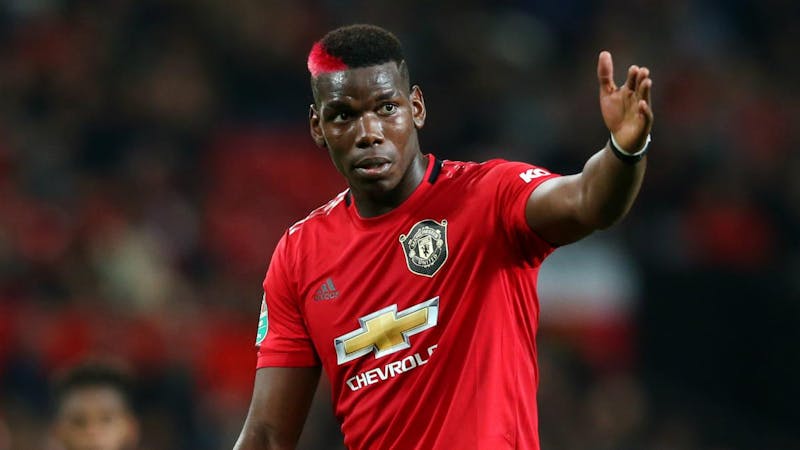 France national team coach Didier Deschamps has revealed that his midfielder Paul Pogba not happy at his club Manchester United following his lack of playing time and position.
Pogba has been dropped in the starting eleven of Manchester United under his manager Ole Gunner Solsjkaer having lost his form and failed to perform well since the beginning 2020 season.
Many football fans and pundits have questioned his quality after so many low performances. Pogba has gone down below Fred and McTominay in the pecking order.
One of his notable underperformance was in the Premier League match against Arsenal at Old Trafford where he made lots of mistakes and gave away the ball on many occasions.
Pogba has been used as a substitute in most of Manchester United's matches
Going into the International break the World Cup winner has been called up in the France squad by Deschamps even though he has not been performing well recently.
In a press conference on Monday, November 9th 2020 Deschamps was asked about Pogba's present situation in Manchester United's team the manager stepped up to defend his player.
He said that Pogba was hit by many setbacks which have contributed to his underperformance and not being in the starting line up and playing outside his position has made him unhappy.
"Paul, I know him well, and he knows the group well. He is in a situation with his club where he can be happy, neither with his playing time nor with his positioning, "Deschamps said.
"He is not in his best period; he has had a series of injuries and the Covid-19 which has hit him quite hard. He needs to find his rhythm.
"The match he had to make last month was good and consistent despite a lack of pace. We cannot, however, say that he is fulfilled in what he does at his club.
"With me, there is no such concern, but I try to manage it too. When a player is in discomfort in his club, obviously, he is happy to play for the France team.
"He will tell me about his feelings, and as I know him very well, it will go in a positive direction. Even if it is also up to him to make all his efforts."