Real Madrid's Reguilón close to joining Tottenham Hotspur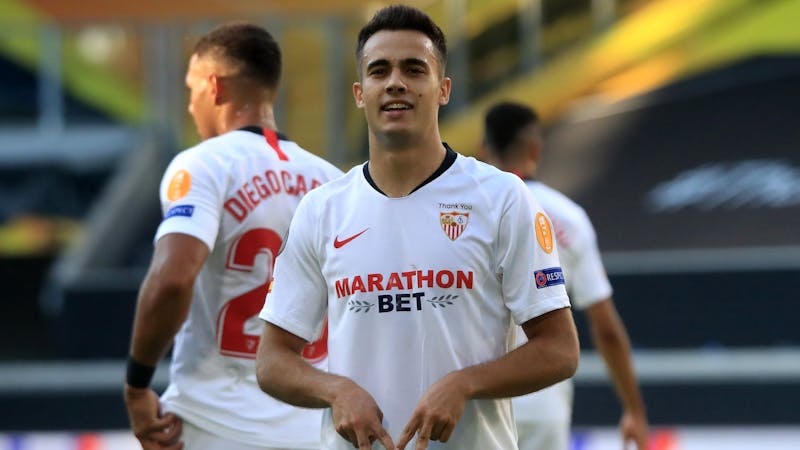 Real Madrid's left-back Sergio Reguilón is edging close to joining Jose Mourinho's Tottenham despite discussions with different clubs in England.
Reguilón who is an academy graduate of Real Madrid spent last season on loan at Sevilla and displayed outstanding performances for the club.
Mourinho is currently in need of a left-back and has agreed with Real Madrid to sign Reguilón with a buy-back clause attached. Tottenham have already signed paperwork for the young star.
Reguilón made 38 appearances for Sevilla in the 2019 season and scored two goals. He was also among the squad that won the Europa League final against Inter Milan.
His development during his loan spell caught the interest of many clubs including Sevilla, Chelsea, Manchester United and Tottenham but Real Madrid were unwilling to sell Reguilón without a buy-back clause.
Sergio Reguilon will be a good addition for Jose Mourinho giving him a good attacking option with his pace and skills
Chelsea and Manchester United were close to signing Reguilón from Real Madrid, but the negotiations broke down when both clubs learnt about the buy-back clause on the transfer deal.
Reguilón is valued at €30m but with an option of a buy-back clause. Madrid's demand did not go down well with many top clubs fighting for Reguilón's signature.
Reguilón is known for his pace and dribbling skills and his ability to spot players with exquisite crosses. He also has an eye for goals which will be a good contribution to Mourinho's team.
Reguilón will become Tottenham's second signing of the summer after signing Southampton captain Pierre-Emile Hojbjerg on a fee worth around £15m.