Ross Barkley joins Aston Villa on a season-long loan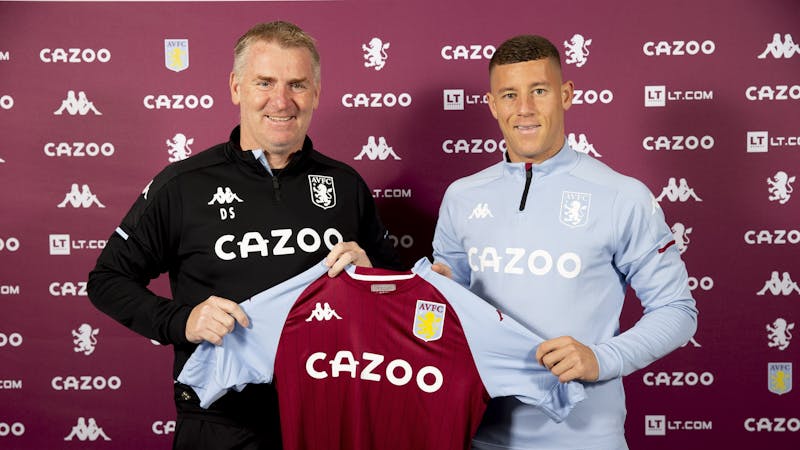 Chelsea's midfielder Rose Barkley has joined Premier League club Aston Villa on a season-long loan just hours after being on the substitutes in Chelsea's game against Tottenham.
Barkley has fallen in the pecking order of Chelsea's manager frank Lampard after the signing Kai Havertz from Bayer Leverkusen. Lampard who has the like of Kante, Jorginho, Kovacic Mason Mount and Ruben Loftus-Cheek all fighting for a position has rarely featured Barkley in the starting eleven.
Barkley has been featured three times for Chelsea this season before moving to Aston Villa.
In confirmation of the signing, a statement from Aston Villa read: "Aston Villa is delighted to announce the signing of Ross Barkley on a season-long loan from Chelsea."
Barkley will be a good addition to Aston Villa's squad and will be an additional goal scorer for the club
Aston Villa's manager Dean Smith added: "Capturing a player of Ross's quality is a real coup for our club, and I am certain he will thrive here and improve our team."
Barkley's move to Aston Villa will give him more playing time in the Premier League, and it will also be a good addition to Aston Villa in the 2020 season.
Barkley joined Chelsea in 2017 from Everton, and he has never been a regular starter in Chelsea's squad. Barkley made only 86 appearances and scored 11 goals in all competition for Chelsea in four seasons before moving to Aston Villa.