Roy Keane compares Phil Foden to Paul Scholes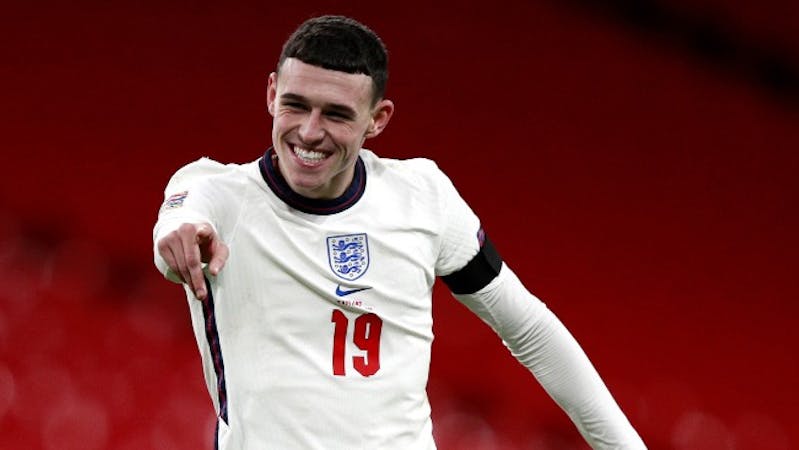 Former Manchester United's captain Roy Keane has compared Manchester City's young player Phil Foden to his former teammate Paul Scholes after his excellent performance against Iceland.
Sholes is regarded as one of the best midfielders in the history of the English football and Foden having shown lots of amazing talents in the England game against Iceland at Wembley in the Nations League made Keane draw such comparison.
Phil Foden was in the starting lineup in the Wednesday night game, playing from the right flank.
Foden was one of the game-changers in the match against Iceland, scoring two goals in the 80th and 84th minutes of the game to help England secure a 4-0 win against the Iceland team.
Foden was one of the best England players at Wembley against Iceland at the Nations League
Speaking at ITV, Keane said that he loved his first goal, which was amazing and compared his runs and shooting to that of Paul Scholes during his career.
"I love this first goal; we're talking about making runs in the box right at the end, a bit like Paul Scholes used to do. Sometimes it's about standing still, and that's football intelligence," he told ITV.
"He's 20 years of age. Excellent performance. He made a mistake a couple of months ago. He'll be delighted with that. He's a great prospect."
Jamie Carragher heaps praise on Phil Foden.
Liverpool's legend Jamie Carragher also praised Phil Foden for his performance while talking at Sky Sports.
He said that he is the kind of player Gareth Southgate has lacked in his squad. Someone that can switch to different wing positions while on the pitch and still perform well.
"He's just a quality player. Wherever he is he can probably handle the ball as well as anyone in the England team," Carragher told Sky Sports.
Foden's two goals in the second half helped England secure a 4-0 win against Iceland
"England doesn't really produce players like Foden, and that's why he's so exciting. I think he could play the role [Mason] Mount played tonight as well.
"The good thing for me was getting four quality attacking players onto that pitch. It was nice to see the interchanging of players who looked like they were enjoying playing.
"We don't see it as often as we used to in the past, [Paul] Scholes, [Steven] Gerrard, [Frank] Lampard hitting so many shots in a game, but he definitely looks like he's got the ability to strike the ball cleanly from that distance.
"Phil's perfect coming inside on that left foot, that's a big part of his armoury as a player. He says he wants to improve it, so we know it's in his head."