Sanchez - I wanted to quit Man United after first training session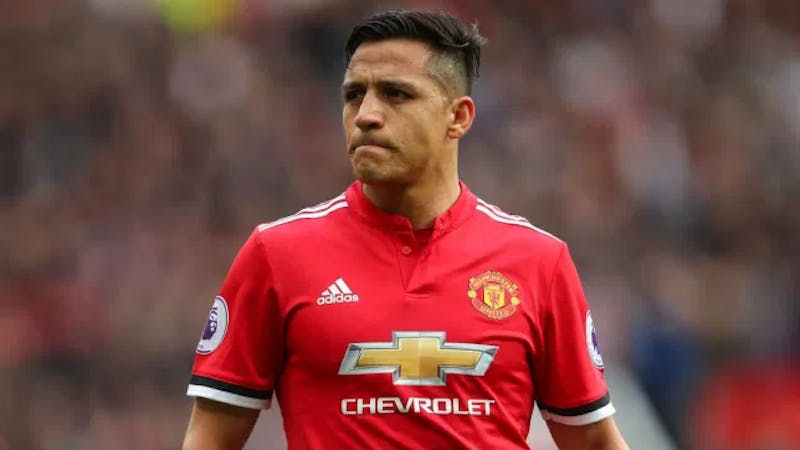 Former Manchester United's winger Alexis Sanchez has opened up on his first training session after signing for the club in 2018 saying he wanted to terminate his contract.
In a live video session, the 31-year-old Chilean international said: "I ended up signing without much information about what was happening in the club.
"The first days that I was with my colleagues, sometimes there are things that you do not realise until you arrive. The first training I had, I realised many things. I got home, and I told my representative: 'Can't the contract be terminated to return to Arsenal?'
"They start laughing, and I told them that something did not sit right with me. It had already been signed."
Sanchez joined Manchester United from Arsenal in 2018 in a swap deal that saw Henrikh Mkhitaryan move to Arsenal.
His first season at the club was his worst season since he arrived in the Premier League. He made 18 appearances in all competition for Manchester United and scored only three goals.
Alexis Sanchez move to Manchester United was his worst in his football career. He scored only five goals in two seasons at the club
The second season at the club was another nightmare for the striker as he only scored two goals in 27 appearances in all competition at United.
He was used as a substitute in most cases by his then-manager Jose Mourinho. Speaking about the experience, Sanchez said: "In a game with West Ham I wasn't picked. That had never happened to me as a player. It bothered me, and I said it couldn't be possible.
"To go from being one of the best in the Premier League to not playing in five months. I came to my house, and I was very sad. The next day I trained in a double shift because I love what I do."
After Ole Gunner Slosjkaer became the new Manchester United Manager in the 2019/2020 season, Sanchez was loaned to Inter Milan where he regained his confidence and started enjoying football again.
Sanchez found happiness in football again when he joined Inter Milan in 2019 season
The striker revealed that he asked the new manager for a loan move to Inter: "I told him that I needed to take a breather, and the opportunity to go to Inter. He told me that yes, there was no problem."
After the loan, Sanchez's move to Inter was made permanent on a mutual agreement in this summer transfer window.