Where will the exceptional Real Sociedad and La Liga table-toppers finish this season?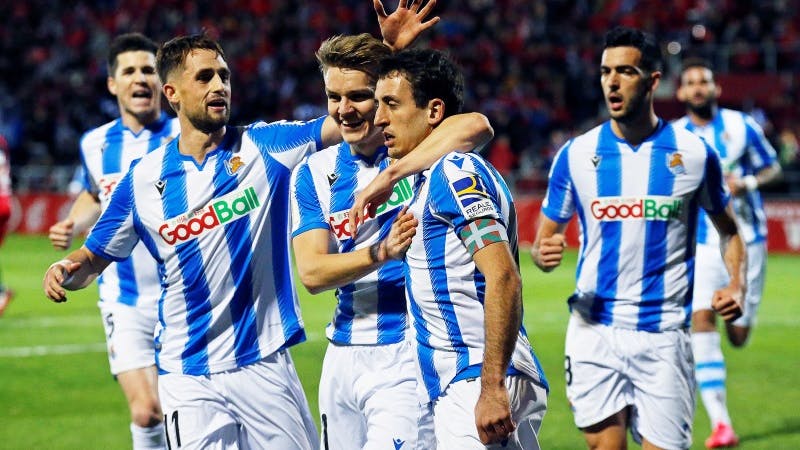 Real Sociedad has been an exceptional team since the starting of 2020 La Liga season; the La Liga club has maintained the first position in the Liga table with nine La Liga matches played already.
The team has been performing well under their manager Imanol Alguacil showing lots of strength and incredible performances in their matches played so far.
Sociedad's consistency in performance has been a key to their consecutive winnings
At the beginning of the season, the club signed David Sliva from Premier League top club Manchester City. His introduction into the team has increased their scoring ability as they are capable of creating lots of chances.
Real Sociedad Statistics so far in the 2020 La Liga Table
Real Sociedad's team has scored twenty goals in just nine matches. The club's winger Mikel Oyarzabal and attacking midfielder Portu is currently the highest goal scorer and has scored six goals and four goals each with two assists.
The team's defending ability this season has been so classic and tactical as they have only conceded four goals since the start of 2020 La Liga season making them have a goal difference of 16, the highest in the league so far.
The defending tactics from Real Sociedad have been so amazing to watch, and that has helped the team in the perfect winnings so far
Wining Granada on Sunday last week made it their fifth straight win in the competition and also the highest consecutive winning in the 2020 La Liga season.
Will Real Sociedad go far to winning the La Liga trophy this season?
Last season Real Sociedad finished sixth in the 2019 La Liga table and has gone further to toping the table this season which is an amazing start for the club.
Having played 0-0 draw with one of the La Liga top club Real Madrid and played against some top clubs like Valencia, Getafe and Real Betis in which they won most of the games it seems like Sociedad is strong enough to challenge for the La Liga title.
Although Sociedad has not faced other top clubs like Barcelona Sevilla, and Villareal, they look so confident and look like a team that can challenge any of the La Liga top team.
Although it is too early to consider Sociedad as a title contenders, I still think the club might qualify for the Champions League competition if they continue with their present form