Yakubu Aiyegbeni tags Gernot Rohr one of the worst coaches in Nigeria's history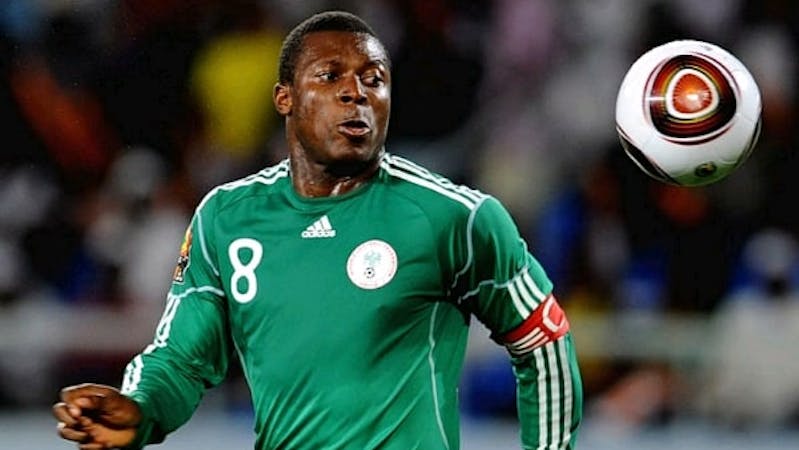 Former Super Eagles' striker Yakubu Aiyegbeni has labelled Super Eagles' coach Gernot Rohr as one of the worst coaches in the history of Nigerian football stating that he is not good enough.
Yakubu Aiyegbeni said this while speaking with Talks FM Lagos State. The striker was furious about Super Eagles' performances at the African Cup of Nations qualification which saw them held in a draw in two meetings against Leone Stars of Sierra Leone.
Aiyegbeni had blamed Gernot Rohr for his team selection saying that he selected the wrong players that are not good enough to represent Nigeria in the national team.
Rohr's team has failed to qualify for the 2022 AFCON after a couple of bad performances
Yakubu Aiyegbeni added that the coach should be sacked as he is not good enough to handle the job.
"The coach is not good enough, let him go," Aiyegbeni said. "Some of the boys are not good enough.
"I don't know where they are bringing them from. Who is inviting these players? "The coach is not good enough, no clue. Gernot Rohr is one of the worst coaches in our history. He is not good enough."
Nigeria was playing 4-0 in the first half of the first leg against Sierra Leone before the Leone Stars' team came from behind to equalize the ball to a 4-4 draw.
The draw forced the Super Eagles to travel to Freetown in Sierra Leone for the second leg which they were held on another 0-0 draw which made fans angry as they failed to utilize their opportunity to qualify for the coming 2022 AFCON.
The Super Eagles have failed to follow countries like Algeria and Senegal to qualify for the 2022 African Cup of Nations after they drew all their matches in the qualification under coach Gernot Rohr.