2020: Top I.T skills that are in high demand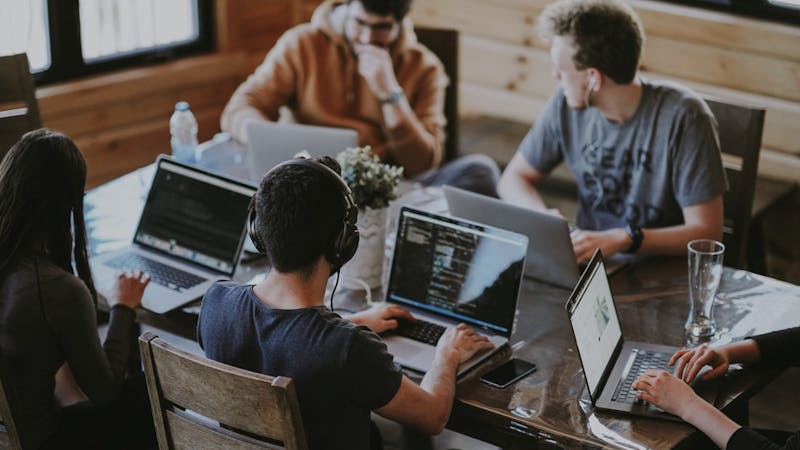 Information Technology nowadays comprises many technologies and innovative features all evolving at a fast pace.
With the advancement in technology comes the demand for specific skills, and we must get insight on these skills to help us blend into the new technologies.
With the right skills, you are sure of securing the most rewarding and most significant roles in the IT sector. Thus, you must invest your time in acquiring the right skills.
Gone are the days when people pay to learn basic computer skills like Microsoft office packages. Oh well, you would have to know the basics before moving on to the advanced.
The point is that if you are in the IT field, you shouldn't relax at the basic level. Push further and get ahead of the competition with these most-in-demand IT and tech skills.
Artificial Intelligence (AI)
Artificial intelligence may seem like a new one, but actually, it has been around for a while now; just that it has been evolving.
It is expected that even as the interaction between humans and the digital world changes, artificial intelligence will change alongside.
AI is somehow related to machine language though they differ in concept. It involves designing machines that act intelligently like humans.
You should follow the trend here and invest in artificial intelligence skills with which you can secure roles in this field.
Python
Python is a popular programming language. It is also among the most sought-for in language programming. It enables developers to carry out projects in the fast-growing technology trends such as mobile and AI.
To be an expert in Python programming, you need to be skilled in other related areas such as Core Python. You should also have analytical skills and know a web framework.
Data Science
Firms continuously seek more understanding of their data, and this has caused an increase in demand for data scientists. Employers demand certain skills from data scientists such as machine learning, programming skills, statistics, data intuition and software engineering.
Blockchain
According to reports and studies, the demand for Blockchain Engineers has escalated much just within the past year; thus, bringing up to the list of the top tech skills demanded in 2020.
To prove how high skills within Blockchain are valued, Blockchain engineers are paid huge amounts of money.
Mobile Development
Companies are demanding for this skill as there is an increasing need to carry out business operations via easy means like the use of apps.
According to statistics, the global mobile population is up to 4 billion unique users (more than half of the people that make use of the mobile device in the world).
And as more and more people are using their mobile devices for different reasons ranging from gaming to streaming movies and shopping online, the demand for mobile development skills have increased.
Companies are demanding for this skill as there is an increasing need to carry out business operations via easy means like the use of apps. Apps have also been useful in meeting user/client needs.
For this reason, this an excellent time to invest in learning some mobile development skills primarily, the iOS and Android mobile developer skills.
Cybersecurity
Cybersecurity issues remain one of the biggest challenges that firms face today. The fact that lots of hackers are out there wrecking havocs has made companies invest huge amounts of money to keep their data secure.
It is expected that from 2018 to 2020, there will be a 9.4% increase in money spent on cybersecurity; therefore, you might want to step up the game by gaining expertise in this area.
Internet of Things (IoT)
Cybersecurity issues remain one of the biggest challenges that firms face today.
Generally, Information Technology is a competitive industry, and within this industry is found IoT, which offers the opportunity for more developers to make a name for themselves in the IT world. It is one of the growing fields in the tech world.
Just like the name depicts, it is associated with everything related to the internet; however, it focuses more on the objects that "interact" with each other.
Software.org reported that the Internet of Things is yet to reach its full potentials as more skilled experts are still needed in the field. It is among the most highly demanded skills in 2020.
Virtual reality
Cartoons and gaming industries nowadays have moved past 2D. Who still plays 2D games? Almost everyone now is gunning for 3D animation. In fact, with the rate at which things are evolving, we would soon outgrow 3D as 4D has already emerged.
According to Road to VR, the demand for virtual reality skills has increased with as much as 37% in the last year. Some of the skills to consider here include designing and developing with 3D modelling, graphics programming etc.
Cloud services
More professionals are needed in this field as it is expected to be a highly demanded skill soon.
Among the big names in the cloud services is the Amazon Web Services (AWS); thus, companies would need skilled people that are tech-savvy who would create applications within the environment.
AWS offers a wide range of services such as analytics computing, storage, developer tools etc.
Numerous companies are indeed switching from their existing servers to the ones that are solely based on cloud computing. This includes featuring storage network, content delivery and database. This is one of the most profitable skills one can have in 2020.