Best games to look out for in 2022
If you are wondering what the best games of 2022 will be, then check out this article; it features the top and best games in 2022, from Sony, Microsoft and even Nintendo.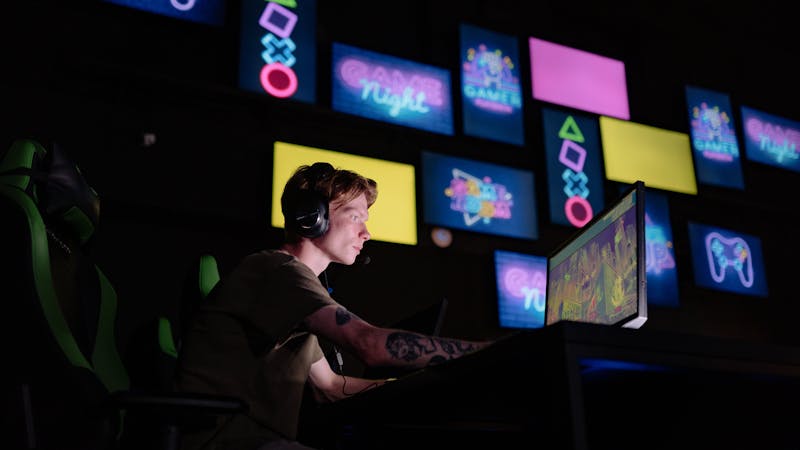 The year 2022 is shaping up to be one of the most critical years in gaming history, thanks in no small part to the massive list of highly anticipated games that will be released this year.
From Nintendo to Sony to Microsoft and a slew of other companies, almost everyone is ready to reveal projects that fans have been waiting for, especially after developers pushed so many of these games back due to the epidemic.
However, this has given these developers even more time to polish, enhance, and push the boundaries of gaming for the next generation. In addition, it gave us more time to spend at an online casino or binge on Netflix.
While the last several years have shown that things may go wrong, it's difficult not to be excited about the expected video game release schedule for 2022, which is building up to be one of the best video game years ever.
While there are a few titles due to arrive in 2022 that we've anticipated for years, the depth of the year's lineup genuinely distinguishes it.
While several of the year's biggest games are still awaiting release dates, there's a decent probability that every month this year will have numerous new titles that will end up in the conversation for the game of the year. Here are some of the best ones to look forward to.
The Nintendo Switch game.
Horizon forbidden west
Horizon Forbidden West's enthusiasm cannot be overstated, as it follows on the heels of one of 2017's best-selling PlayStation games.
Following Aloy's adventures across a post-apocalyptic version of the United States, with a heavy focus on the west coast, this cross-generation title will not only expand on everything its predecessor established but will also push the boundaries of both the PS4 and the PS5.
So naturally, the sequel to Guerrilla Games' critically and commercially renowned PlayStation exclusive has a lot of pressure to live up to. Still, it appears that fans will have little to worry about.
Babylon's fall
Babylon's Fall tells the story of an odd group of heroes who have been given tremendous abilities that they intend to use to resist an invading force that appears invincible.
PlatinumGames' upcoming ARPG seems to mix the studio's famed combat mechanics with the cooperative fantasy RPG action in classic titles like the Dark Alliance series.
Elden ring
The long-awaited fantasy epic from FromSoftware, the makers of Dark Souls, with story contributions from George RR Martin; the game blends a massive, detailed open world populated by anything from dragons and wolves to trolls and patrolling troops with the developer's trademark heart-pounding swords-and-sorcery action—a fascinating environment to explore on your own or with other gamers.
Photo from images.pexels.com
The Legend of Zelda: Breath of the wild 2
This book continues the story that began in Breath of the Wild. Since Ocarina of Time was one of Nintendo's most highly praised games, the anticipation for this single-player game, which will be released in 2022, is sky-high.
Eiji Aonuma revisits the lore established in the first instalment of this series. The Calamity has returned to wreak devastation in Hyrule, forcing Zelda and Link to embark on yet another expedition to stop it.
But, this time, Hyrule and its vast fields and mountains will be insufficient to contain the adventure, which has now spread to the heavens.
Advance wars 1+2: Reboot camp
The addictive turn-based strategy military games from Nintendo and Intelligent Systems initially launched for the Game Boy Advance are getting a shiny makeover for the Nintendo Switch.

In spring 2022, Re-Boot Camp will contain Advance Wars and Advance Wars 2: Black Hole Rising with extended campaigns and Versus Mode multiplayer when it comes to Switch.

While 2021 was challenging for almost everyone, many found solace in games. The schedule for 2022 is already jam-packed with major blockbuster triple-A game releases, including those that have been a long time coming.

This list of future games isn't thorough, but it does include some of the most anticipated titles for 2022 and beyond.

0