U.S officially withdraws from Paris Climate Agreement
The united states has officially withdrawn from the Paris Climate Agreement, 3 years after filling for withdrawal. Withdrawing from the Paris Agreement allows U.S more space to become a leading country in energy production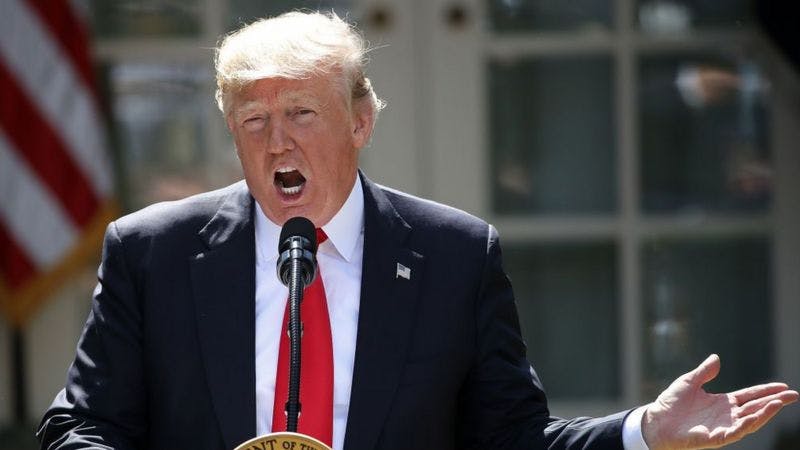 The united states have officially withdrawn from the Paris Climate Agreement, 3 years after filling for withdrawal. Withdrawing from the Paris Agreement allows U.S more space to become a leading country in energy production.
The Paris Agreement entered into force on November 4, 2016, to strengthen the global response to the threat of climate change by keeping a global temperature rise this century well below 2 degrees Celsius above pre-industrial levels.
The agreement aims to strengthen the ability of countries to deal with the impacts of climate changes.
The US has become the first nation in the world to formally withdraw from the Paris climate agreement. US President Donald Trump made the move back in June 2017, but the UN regulations meant that his decision only takes effect today, the day after the US election.
the US economy remains the world's biggest and most powerful economy and represents around 15% of global greenhouse gas emissions
Why it took long for the U.S to officially withdraw from the Paris Climate Agreement
Despite Donald Trump's administration applying for ratification withdrawal back in June 2017, the deal is complex and demands that any withdrawal from the deal would take effect after 3 years of making a formal request.
This is believed to be because the Obama administration expected that a future U.S president might want to change course and withdraw from the deal.
What does it mean for the United States?
By withdrawing from this deal, it allows the United States to challenge the rest of the power generating countries around the world, such as China and India.
Donald Trump felt it was unfair to the U.S because it limited their production capacity. Trump wants the United States to take control to become a leading force in fossil fuel production.
Can the US rejoin the Paris Climate Agreement?
Yes, the United States can rejoin the Paris Climate Agreement. For whatever the outcome of the election is today, the U.S is officially out of the Paris Climate Agreement.
But if any future president, including whoever wins today, decides, the U.S can rejoin the deal.