Fitbit gains FDA authorization for its low-cost emergency ventilator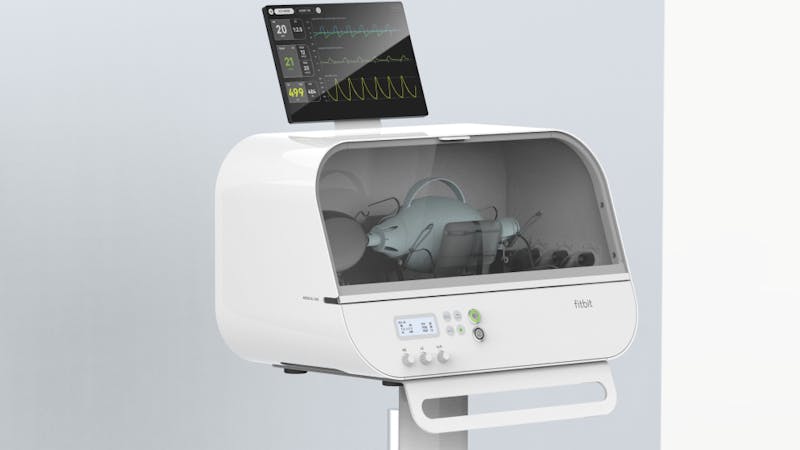 Fitbit has obtained an Emergency Use Authorization (EUA), from the U.S. Food and Drug Administration for its Fitbit Flow Emergency ventilator, which functions based on the MIT E-Vent system.
The low-cost ventilator doesn't really need much training or expertise to utilize it, and this makes it a perfect solution for use in cases where the healthcare system lacks in resources as a result of the COVID-19 pandemic.
The features of the Fitbit ventilator is based on specs provided by the U.K. Government for ventilators to be used by hospitals in the country during the ongoing COVID-19 pandemic. The automated resuscitator-style ventilator essentially carries out similar function as the manual resuscitation bags used by EMTs and paramedics while on field duty.
This type of emergency ventilator has gained popularity during the novel coronavirus pandemic partly because they can be constructed using more affordable and readily available components, unlike the standard medical ventilators typically used in healthcare facilities.
According to Fitbit, its design is particularly useful when used with the right combination of automated alarms, sensors and other patient monitoring features which supplements the automation of resuscitation bag pump.
While it seems the attention on emergency use ventilators has decreased over the recent weeks, they are still very much needed as there are speculations that there would be a spike in COVID-19 transmission in the forthcoming months. Projects like the Fitbit Flow aims at providing options in case of necessity. With the EUA obtained from the FDA, the company can now collaborate with its existing manufacturing partners to build more of these devices.
The public should, however, note that ventilators like the Flow are not designed or intended to replace existing traditional medical ventilators. Instead, they are built to serve as stopgaps to be used when the standard ventilators are not available in the quantities required to treat patients.