George Floyd: Mark Zuckerberg under attack for condoning Trump's post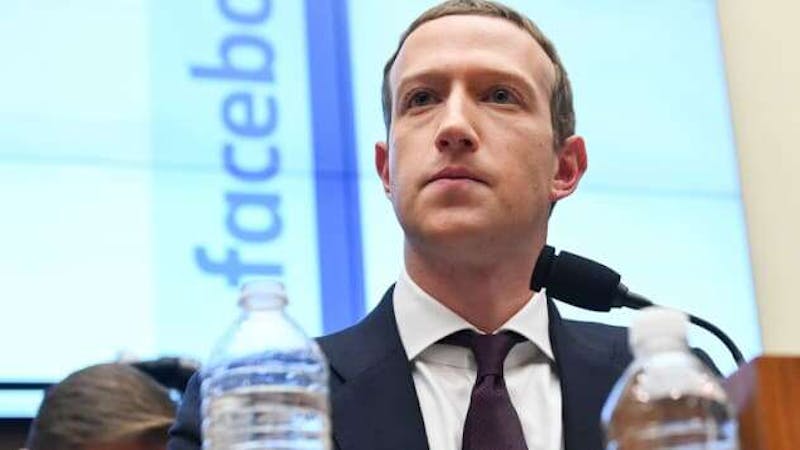 Facebook CEO Mark Zuckerberg is facing attack as a result of Trump's post, which he fails to bring down or tag as a post encouraging violence.
The death of George Floyd, a Black American who was killed by Minneapolis police, has instigated lots of protest in the United States recently.
The US president, Donald Trump in reacting to the incident, had said via Twitter and Facebook that "when the looting starts, the shooting starts." and he equally went ahead to call those protesting over the injustice meted on the Black Americans "Thugs".
Twitter placed a "public interest notice" on the post for violating the platform's rules "about glorifying violence", but Facebook failed to do the same, a decision that has triggered outrage against Zuckerberg and the company.
Mark Zuckerberg has said he planned to take no enforcement action against Donald Trump post.
"I've been struggling with how to respond to the President's tweets and posts all day. Personally, I have a visceral negative reaction to this kind of divisive and inflammatory rhetoric. ... But I'm responsible for reacting not just in my personal capacity but as the leader of an institution committed to free expression."
I disagree strongly with how the President spoke about this, but I believe people should be able to see this for themselves because ultimately accountability for those in positions of power can only happen when their speech is scrutinized out in the open."
This has triggered lots of debate within his team as many have spoken against the act.
"People have been murdered this weekend at the protests, and we've hosted content encouraging it," an employee wrote in a companywide chat this weekend.
The person suggested, along with others, that Trump's post "violated the spirit" of the company's policies. Others argued that Facebook was making concessions to Trump instead of addressing the pain of black Americans and that the company should hold him to a higher standard because of his position.
Andrew Crow, the head of design for Facebook's Portal video-phone, tweeted: "Giving a platform to incite violence and spread disinformation is unacceptable, regardless who you are or if it's newsworthy. I disagree with Mark's position and will work to make change happen."
According to the New York Times, several Facebook employees have resigned.
However, Zuckerberg has pledged to donate $10 million to groups working for racial justice.
He added that the Chan Zuckerberg Initiative, the philanthropic venture he runs with wife Priscilla Chan, has been investing $40 million a year in organizations working to overcome racial injustice.