Nigerian man builds special COVID-19 disinfectant machine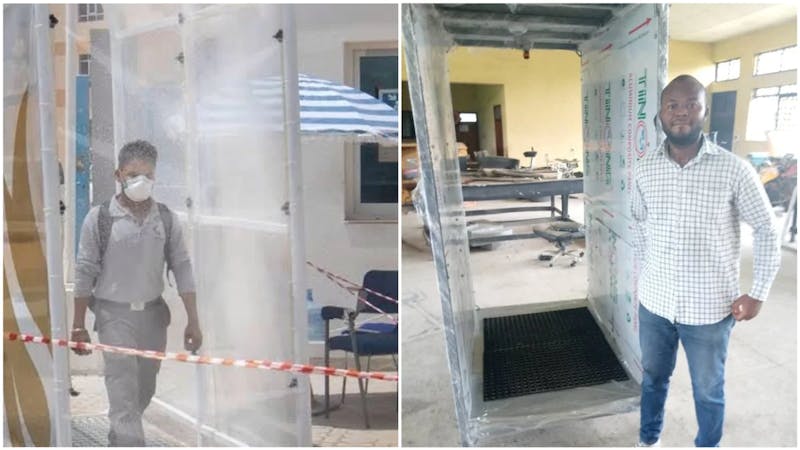 Abiodun Abraham, a graduate of UNILAG, has proffered a brilliant solution to the spread of COVID-19 by constructing a disinfectant gateway machine that sprays whoever passes through it.
The idea behind the machine spraying the passersby is to get rid of the coronavirus just in case any of the passersby have been in contact with the virus.
Abraham could be seen posing beside the machine he constructed in one of the pictures posted on Twitter. According to Omasorio Ali Ovie, who made the post on Twitter, Abraham created the disinfectant tunnel which cleanses any bacterial or viral residue as people pass through it.
This sort of machine, no doubt, would go a long way in ensuring personal hygiene in public places and will help restore lives and activities to normal.
"UNILAG graduate Abiodun Abraham has fabricated a COVID-19 disinfectant tunnel [frame 2] that can wipe off residue of the virus of those who pass through it. As centres begin to open world over, disinfectant machines like this will be needed to reduce the spread of the virus", the tweet said.
In another news, Abu Dhabi was reported to have introduced a new gateway at the bus station which disinfects people as they pass through it. The technology was first introduced at the Abu Dhabi Central Bus Station to help curb the spread of the novel coronavirus.