Walmart partners with Microsoft in TikTok bid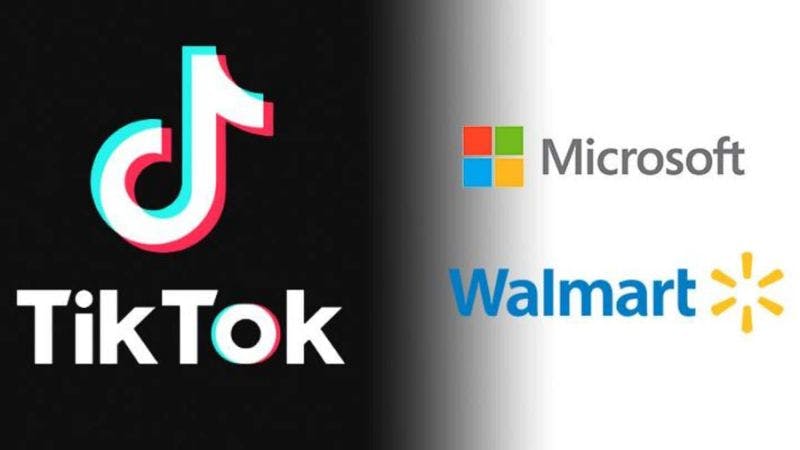 Walmart Inc (WMT.O) is set to partner with Microsoft Corp (MSFT.O) in its bid for the video-creating and sharing app, Tik Tok owned by ByteDance.
ByteDance has been in talks to sell Tiktok's North America, New Zealand and Australian operations which would likely be worth between $25 billion to $30 billion to companies like Microsoft and Oracle.
US President, Donald Trump, about a month ago said he would ban the video app, Tiktok from operating the US as he said the Chinese-owned company might pose a national security risk.
Trump later demanded that China's BytDance (the owner of TikTok) sells its U.S. operations. Trump gave six weeks ultimatum for TikTok to sell its US operation to an American company.
Walmart, on its partnership with Microsoft, said in a statement:
"We are confident that a Walmart and Microsoft partnership would meet both the expectations of U.S TikTok users while satisfying the concerns of U.S. government regulators".
Walmart and Microsoft are already two years into a five-year partnership as part of the retailer's desire for broader use of artificial intelligence and cloud.
Walmart said the ability of TikTok to integrate e-commerce and advertising in other markets "is a clear benefit to creators and users in those markets".
Walmart's expression of interest to join Microsoft in the bid for TikTok's U.S. assets came just hours after TikTok's chief executive, Kevin Mayer announced that he would resign from leading the video app company.