Gorgeous Ankara wears for grand occasions

By Tochi Juliet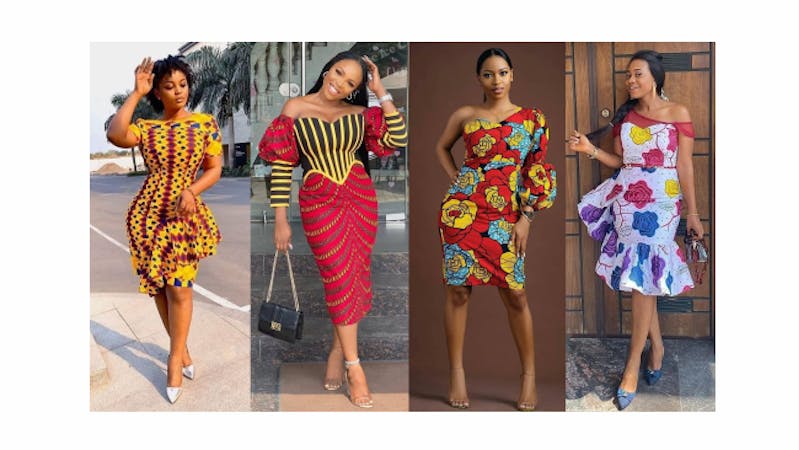 Are you an Ankara lover and have been looking out for fashionable styles to sew for your grand occasions? Here are gorgeous collections of Ankara trending styles to choose your dressing style.
These collections are perfect and classical Ankara fashion styles pictures that make other guests show respect for your presence indeed.
Latest Ankara Long gowns
Two steps long Ankara gown with one hand off shoulder
Handless Ankara designed long gown
Straight long short hand Ankara gown with pocket
Well styled blue-flowered Ankara long flay gown
Beautiful purple Ankara straight long gown with butterfly hand
Long flay Ankara gown with off-shoulder pouffe hand
Blue flowered A-line styled long Ankara gown with off shoulder hand
Gorgeous Ankara long gown with yellow veil and yellow off-shoulder hand
Long flay beautiful turtle neck of Ankara gown
Long fitting flay Ankara gown
Long Gorgeous flay Ankara gown with off-shoulder hand
Straight Ankara long gown with well-styled red ribbon at the hand and down
Well designed pink long Ankara gown
A-Line pink long Ankara gown
A-line blue Ankara gown with opening at the front.
Free long beautiful blue Ankara gown
Straight long Ankara gown with Butterfly hand
Gorgeous blue and lilac flower Ankara long gown
Navy blue off-shoulder hand long Ankara gown with the opening in the front
Long blue A-line Ankara gown with a wide opening at the front
Trending Ankara Skirts and Blouse
Blue Ankara pieces skirt and peplum beautiful top
Brown Ankara six pieces skirt with two steps peplum top blouse decorated with flowers
Yellow flowered Ankara long skirt and blouse with one-off shoulder hand
Breath-taking well-styled Ankara long skirt and blouse
Long gorgeous Ankara gown
Six pieces Ankara long skirt and pepulm blue blouse
Gorgeous Ankara flowered skirt and blouse
Brown Ankara long skirt and blouse
Well styled blue-flowered Ankara skirt and blouse
Gorgeous Ankara skirt and blouse
Beautiful Ankara long pieces skirt and blouse
Latest ovation of Ankara short gowns
Beautiful Ankara straight short gown
Simple but gorgeous short Ankara gown
Short Ankara flay gown with big pouff hand
Beautiful Ankara short blue-flowered gown
Short blue well fitted Ankara staright gown
Short flowered one step flay gown
Cute Ankara two steps flay short gown with pouffe hand
Brown beautiful Ankara straight short gown
Blue short sexy Ankara gown with a single hand and wide opening
Short red designed Ankara gown with long sleeve hand
Ankara short straight gown with one step flay down
Short Ankara gown with one step flay
Short flay Ankara flower gown