Top 10 best FinTech companies in Nigeria
Financial service delivery is gradually merging with emerging technologies in Nigeria. Here, we talk about the top 10 best FinTech companies in Nigeria in 2021.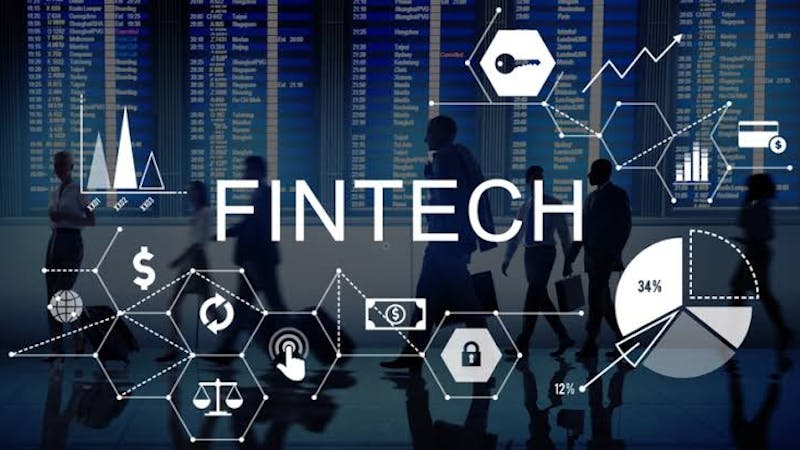 Financial service delivery is gradually merging with emerging technologies to form the now popular 'financial technology' in Nigeria. Here, we give a detailed overview of FinTech in Nigeria and then discuss the top 10 best FinTech companies in Nigeria.
Some years ago, FinTech was not a thing or rather, there was a huge gap between financial service delivery and technology. But, today, things are being done differently in the financial sector. Almost every entrepreneur is talking about FinTech.
Check out profiles on LinkedIn; a large percentage would bear headlines like "FinTech Expert". This has got many people asking questions about this terminology. What really is FinTech?
What is FinTech?
Financial technology, also known as FinTech, is an industry made up of different companies that utilize advanced technology to increase financial services' efficiency and effectiveness.
Let's see it this way- FinTech is simply a technical tool that supports financial services and makes the delivery of such services easier.
FinTech companies are businesses that provide financial services to the public using software. These companies, unlike the traditional banking system, are not hindered by factors like legacy operating systems.
FinTech businesses are agile, flexible, have the capacity to bring up innovative ideas and work with experts in the information and technology sphere. Shortly, we would discuss the top 10 best FinTech companies currently operating in Nigeria.
FinTech in Nigeria
Banking in Nigeria has improved over the years. Competition amongst the individual banks has made for more improvements as the banks try to offer their customers the best service.
However, if we are frank, we'd see that there are still gaps yet to be filled. There is still a lot to be done to offer consumers maximum satisfaction with financial service delivery.
A majority of banking service consumers in Nigeria are underserved. For instance, when you get to the rural areas, there is a lack of access to services; even those living in the urban areas can't access some financial services such as loan because of certain rules guiding the banking sector.
Poor user experience has frustrated a lot of people in the country using the banks' financial services.
These and more have created gaps that FinTech companies in Nigeria now seek to fill. The top FinTech companies in Nigeria have taken advantage of the openings to developed better financial tools and services for the masses.
The Fintech sector in Nigeria is still young. However, so far, they have been able to bring up some innovative ideas that have benefited the public, such as addressing issues of unflexible savings, bringing up quick loan strategies and investments, providing online payment gateway and seamless payments, amongst others.
List of top 10 best FinTech companies in Nigeria
Currently, Nigeria boasts of more than 200 FinTech companies. Here is a list of the top 10 best FinTech companies in Nigeria:
From 2014 to 2019, the FinTech industry in Nigeria generated more than $600 million in funding.
In 2019 alone, the industry attracted $122 million (25% of the $491.6 million generated by African Fintech startups).
1. Flutterwave
Who hasn't heard of Flutterwave at this point, especially with their recent feats? The African FinTech company was founded in 2006 by Olugbenga Agboola and Iyinoluwa Aboyeji and has steadily gained recognition over the years.
This tech startup is rated one of the top FinTech companies in Nigeria helps customers send, receive money and pay bills. It has partnered with over 40 banks across various nations in Africa and has processed as much as 100 million transactions.
With powerful partnerships, this top Nigerian FinTech company is set to connect African businesses with businesses in other continents. In 2019, Flutterwave entered a partnership with Visa to launch Alipay and GetBarter, a consumer payment product.
This Nigerian-based FinTech company also initiated a partnership with Binance which makes it possible for Nigerians to buy Bitcoins using the naira currency.
Recently, Flutterwave was celebrated for raising as much as $170 million, which placed it at over $1 billion in value. The Nigerian payment company has raised not less than $225 million and has secured over $200 million in funding.
Shortly after the news of being valued at over $1 billion went viral, the company followed it up with an announcement stating that Flutterwave is collaborating with PayPal to enable businesses in Nigeria and other African countries to receive payments.
According to Flutterwave CEO Olugbenga Agboola on Twitter, "This removes the restriction for African merchants to accept Paypal because once you have @theflutterwave for business, PayPal is now one of your payment types".
Flutterwave has a mobile app built for both Android and iOS. It is also the developer of Barter and Rave, 2 popular financial service apps in use today.
Flutterwave has its offices in Lagos and San Francisco and has over 280,000 businesses carrying out businesses on its platform. This top Nigerian Fintech company currently operates in 20 African countries.
2. Paystack
Paystack takes up the number 2 position in our list of the top 10 best FinTech companies in Nigeria in 2021. The company is a leading and growing financial technology company in Nigeria.
Founded in 2015 by Shola Akinlade (the company CEO) and Ezra Olubi (the company's CTO), Paystack runs with the mindset that even though it is hard to build a business, getting paid shouldn't be hard.
Paystack makes the process of online payment easier and consistent for businesses and consumers. The Paystack online payment gateway enables users to receive payments using invoices and creating payment pages.
With Paystack, your business can complete payment from clients using Visa cards, Verve cards or Mastercard from any part of the world. This makes it one of the top best Fintech companies in Nigeria.
Paystack is rated one of the top FinTech companies in Nigeria as the company has not less than 17,000 business clients such as Betway, MTN, IrokoTV, Domino and Taxify. It has been enlisted in the world top 250 FinTech companies alongside two other Nigerian companies.
3. PiggyVest
PiggyVest is one of the best platforms for saving. With PiggyVest, you get to save money at an interest rate higher than that offered by the traditional banks. It is one of the top best FinTech companies in Nigeria.
PiggyVest offers different saving plans. You can decide to go for the PiggyBank feature on the platform, which enables you to set automatically the amount of money you want to save daily.
The amount will automatically be deducted from your account every day and get saved in PiggyVest until the set time for withdrawal, where you withdraw with the stipulated interest (current 8% p.a).
The Safelock feature enables you to set u funds and lock them up for a fixed period. You can only withdraw the money when it has matured. It is similar to the fixed deposit account in the traditional banks in Nigeria, except you get to fix the tenor yourself and get up to 13% interest (upfront).
There are also other features on PiggyVest, such as the Flex Dollar that enables you to save in dollar, earn interest and transfer dollar to anyone on PiggyVest.
4. Paga
Paga is another company making waves in the FinTech industry. It has made it easy for users to send and receive money in Nigeria and is one of the top 10 FinTech companies in Nigeria in 2021.
It was founded by Tayo Oviosu in 2009 and is one of the top 10 FinTech companies in Nigeria. It has been featured alongside Paystack in the list of the world top 250 FinTech companies.
Paga is a mobile payment company that is tested, reliable and quick Even without an internet connection; users can make payment by simply dialling the code, *242#.
The initial goal of Paga was simply to enable users to transfer money without charges regardless of the amount. However, with time, the company brought in other features which enable bank deposits, bill payments and the ability to pay in some stores.
Last year, in March 2020, Visa announced that it has entered a partnership with Paga on payments and technology. This collaboration enables Paga users to make transactions on Visa's global network.
Paga, since 2020 started making moves to expand to other countries asides from Nigeria. It acquired the Ethiopian software development company, Apposit in January 2020 and also opened an office in Mexico.
This top Nigerian FinTech company boasts of over 12 million users, with more than 20,000 agents in different parts of the country.
5. Interswitch
Interswitch is one of the big names in the FinTech industry in Nigeria. This Quickteller owner provides online payment gateways and solutions. Online buyers have benefited greatly from their services.
The company was founded by Mitchell Elegbe and started as an electronic payments processing and transaction switching company in 2002.
Among the financial products offered by Interswitch are online consumer payment platforms, point-of-sale terminals Verve and its ATM card.
It is a commerce company that has integrated digital payments and focuses on businesses in Africa. It is one of the oldest FinTech companies in Nigeria.
As of May 2019, Interswitch revealed that it was processing over 500 million transactions in a month. The same year, the company acquired a 60% stake in eClat, which is a health technology company.
Interswitch also owns Retailpay, verve debit card, Smartgov and numerous automated teller machines (ATMs) across the country.
6. E-tranzact
E-tranzact is also one of the oldest FinTech companies in Nigeria. It is also one of the top best FinTech companies in Nigeria. It also offers a solution to payment issues in Nigeria as it has enabled businesses to accept payments online.
The founder and CEO of the company is Niyi Toluwalope. The company also owns financial service providers like Mobile Topup, PocketMoni, CorporatePay, BankIT and ATM CardlexCash.
E-transact was found in 2003 and has since processed payment requests from different channels such as ATM, POS, Web, and transactions that utilize mobile automation. It supports networks like VISA, AMEX and MasterCard.
In 2018, one of the company's platform was reported to have been involved in an N11 billion fraud. For this reason, CBN ordered the immediate removal of some major directors of the FinTech company including the then CEO, Valentin Obi.
This scandal dealt a blow to the company's public image as it recorded a loss of N3.1 billion after tax in 2018. However, the following year, the company came back to life as it reported a profit of N96 million after tax.
Today E-tranzact is rated one of the top 10 FinTech companies in Nigeria In 2019, it received the award for the Best Corporate Turnaround and Transformation at the Business Day Top 25 CEOs and Next Bulls Awards.
Asides from Nigeria, E-tranzact operates in other African countries such as Kenya, Ghana, Zimbabwe and Cote d'Ivoire. It also operates in the United Kingdom.
7. Carbon Paylater
Paylater, now called Carbon, is a loan app for Nigerians. This company gives out loans to Nigerians through its mobile app; thus, eliminating the hassles that come with getting loans from the traditional banks.
This lending platform is owned by One Finance Limited and started operations in 2016. User's don't need to present papers to get a loan on the platform, and their services are easily accessible.
Another good thing is that the Carbon app is quick, simple to use, well designed and works efficiently. Here you can borrow money instantly irrespective of your location in the country.
You can also get a loan on the app without a guarantor or collateral. These two (a guarantor and collateral) are some of the things Nigerian banks request when considering granting an individual a loan
Carbon also has a feature called Payvest that enables users to save. In 2019, Carbon obtained a $5 million loan from Lendable. After that, it acquired Amplify Pay which made it easier for the Fintech company to introduce novel banking features.
As of 2019, this top Nigerian Fintech company had already generated a revenue of up to $10.4 million and have disbursed not less than $35 million in loans.
Carbon received an award as the Best FinTech Solution in Africa at the AppsAfrica Awards and has continued to stay on board as one of the top Fintech companies in Nigeria.
8. Remita (SystemSpecs)
Remita has been voted a couple of times as Nigeria's Software of the Year. It has indeed set the pace for many Nigerian FinTech companies.
Remita was developed by SystemSpecs, which John Obaro established in 1991. They help organizations (schools, NGOs, government agencies, multinational companies, SMEs and individuals) make and receive payments electronically.
Remita has been licensed by the Federal Government of Nigeria and serves as the Federal Government Treasury Single Account (TSA) backbone. With time, this company has progressed to one that sells software to organisations.
Remita focused on being an API service offering different solutions including fast loan products for lenders. It launched its mobile app in 2017.
Currently, Remita serves over 1,000 merchants, SMEs and organizations and is used by over 500 microfinance banks. It processes over $30 billion in transactions yearly.
Asides Remita, another big project launched by SystemSpecs is Paylink. Paylink was launched in 2020 as an instant payment solution that enables users to get funds directly into their bank accounts without having to expose their bank details.
9. VoguePay
VoguePay is another top FinTech company in Nigeria that operates as an online payment processor. It was established in 2012 by Micheal Samson.
VoguePay allows even unregistered businesses to make and receive payments online. All you need to get started on the platform is your National ID, a bank account and a utility bill.
Just within its first year of operation, VoguePay garnered as much as 17,000 users across Nigeria. One of the things that attracted it to people was its free integration feature for merchants.
Today VoguePay has served over 100,000 SMEs and processes over one million dollars every day; thus, making it one of the top FinTech companies in Nigeria. One of the biggest projects launched by this Nigerian Fintech company is its partnership with Interpol.
VoguePay collaborated with the International Criminal Police Organization, also known as Interpol to invent a blockchain-based information portal for crime control named Interport. Interport enables Interpol to manage crime reporting and stakeholder engagement.
In 2017, VoguePay had won the Best Fintech Startup Award presented by Mobile Money Africa at the sixth edition of the Cashless Africa Award.
Also, in 2019 African Achievers Awards, a Global Pan-African event recognised VoguePay for its contribution to the development of Africa and awarded it the 2019 African Online Payment Platform of the Year.
10. Kuda Bank
Kuda Bank is also popular in the FinTech industry. It is one of the top 10 best FinTech companies in Nigeria in 2021. With Kuda Bank, you don't have to deal with the charges from the traditional banks.
Kuda Bank eliminates the typical paper process as everything is carried out online. This digital-only bank enables users to open accounts online within minutes.
This top Nigerian FinTech company also offers customized Mastercard ATM card with no transfer fees or ATM maintenance fees. Deposits are also free.
Takeaway
The FinTech industry in Nigeria is a promising one and is still booming. This list of the top 10 best FinTech companies only covers a small fraction of the FinTech companies and startups currently operating in the country.

These companies have been able to harness the technological opportunities in the financial service industry; however, there are still many available opportunities and new areas to dive into within the industry.

According to a World Bank report, only about 40% of adults in Nigeria have bank accounts. The question is, what happened to the remaining 60%? Why are they unbanked? Is it because financial services are not accessible? Perhaps that is an issue FinTech companies can unravel and solve.

0