List of Nigeria postal code for the 36 states and FCT

By Emeh Joy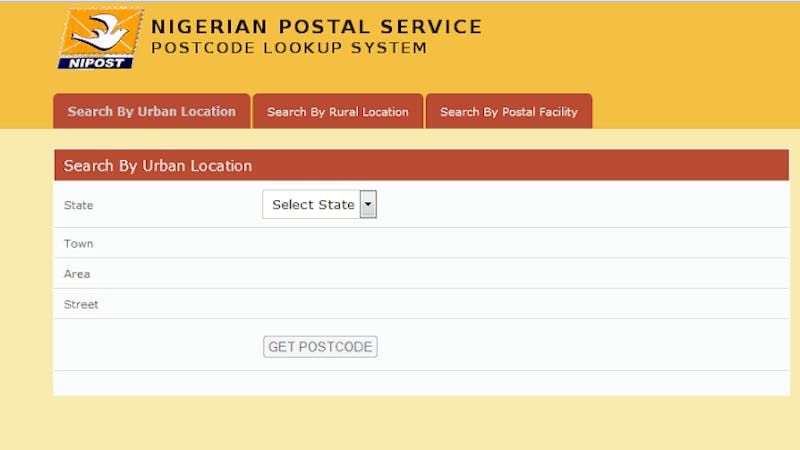 Most times, when filling a form online, you will be required to enter your postal code. Do you know the postal code of your area? Check here for the list of Nigeria postal code for all 36 states and Federal Capital Territory.
Sometimes, some websites would require postal codes while collecting physical address. For instance, domain name registration typically requires a valid postal code. But, first, what is a postal code?
What is a postal code?
A postal code is a series of numerics or letters or both added to a postal address which helps postal offices in sorting mails. Sometimes, a postal code might also include punctuation or spaces.
A postal code enables post offices to deliver parcels to the correct address.
Wikipedia added that as of 2005, up to 117 of the 190 member countries of the Universal Postal Union had adopted a postal code system.
What is Nigeria's postal code?
So, we said, a postal code could be in the form of numerics, letters, or both. However, in the case of Nigeria's postal codes, they contain only numbers.
Nigeria postal code for the 36 states are made up of six distinct digits. According to the Nigerian Postal Service, NIPOST, Nigeria is divided into nine regions, making up the code's first digit.
The first digit represents the code of each region. When combined with the first digit, the second and third digits represent the dispatch district for out sorting.
Finally, the last three digits of the Nigeria postal code represents the delivery location which could be a post office facility, an urban area or rural area.
Is postal code the same as zip code?
If you have heard of a postal code, then the chances are that you must have heard of a zipcode as well. The question now is, does postal code mean the same thing as a zip code?
A postal code means the same thing as a zip code.
A postal code is also called a postcode, post code, Zip code or PIN in several English-speaking countries. They are a series of digits, letters, or a combination of the two, sometimes with punctuation or space added to a postal address to make mail sorting easier.
Thus a postal code and a zip code are for the same purpose. However, the term "Zip code" is mostly used in the US, while the term "postal code" is more commonly used in other countries.
Are you ready to check out the full list of Nigeria postal code for all 36 states in the country and FCT? Check out the table below for this list of postal codes.
List of Nigeria postal code for all the 36 states and FCT

| | | |
| --- | --- | --- |
| | | |
| | | |
| | | |
| | | |
| | | |
| | | |
| | | |
| | | |
| | | |
| | | |
| | | |
| | | |
| | | |
| | | |
| | | |
| | | |
| | | |
| | | |
| | | |
| | | |
| | | |
| | | |
| | | |
| | | |
| | | |
| | | |
| | | |
| | | |
| | | |
| | | |
| | | |
| | | |
| | | |
| | | |
| | | |
| | | |
| | | |