List of JAMB offices in Nigeria, addresses and contact details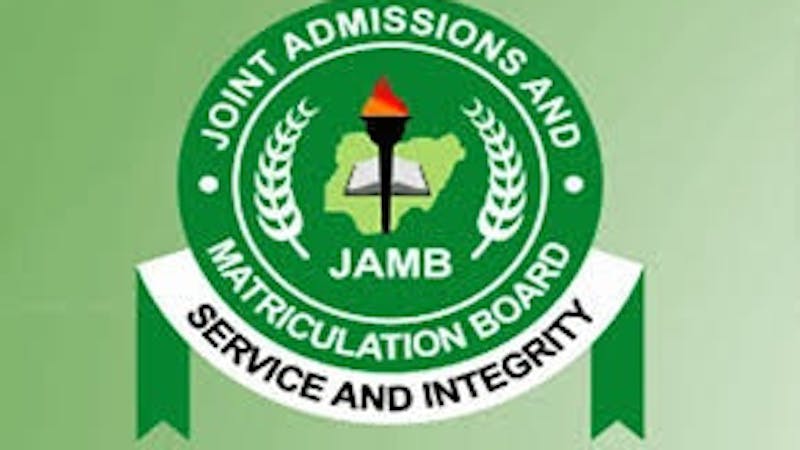 This is a list of different Joint Admission Matriculation Board, JAMB offices in Nigeria with address and contact details. Locate the JAMB office nearest to you using this list.
In case you want any service from JAMB, you do not have to stress yourself or walk a long distance for that. Just check on this Clacified article for JAMB offices close to your current location.
This post covers different JAMB offices in Nigeria, addresses, and their contact details as a point of duty.
The list contains the address of JAMB offices in the six geo-political zones of Nigeria, including places the JAMB offices are located in each state.
JAMB Offices, addresses and contact details in all 36 states in Nigeria

Office Name

Address

Contact Details

JAMB Office, Bwari, Abuja

P.M.B. 189, Garki, Abuja

Telephones:

08123658955,

08188840369,

07055520289

Email: UTME2014.info@jamb.gov.ng

Website: www.jamb.org.ng

JAMB National Headquarters Annex

11 Ojora Road, Ikoyi, Lagos,

P.M.B. 12748, Lagos.

Telephone:

08033209947

01-2694751-2

Fax: 234-1-2694098

Email: lagos@jamb.gov.ng

JAMB Liason Office Annex II

2nd Floor, Annex II Federal Secretariat Complex,

Shehu Shagari Way, Abuja.

Telephone:

00-5238803

Fax: 234-9-5238803

Email: fct@jamb.gov.ng

JAMB National Headquarters Kaduna

Annex Office 79, Tafawa Balewa Way,

P.M.B. 2200, Kaduna.

Telephone:

08036757123

062-2640405,

215484, 241497, 241655

Fax: 234-62-240405

Email:

kaduna@jamb.gov.ng

JAMB Zonal Office, Edo

Plot 21B, Ikpokpan Road,
G.R.A,
P.M.B. 1169, Benin City,
Edo State.

Telephone:

08034522681

052-259218

Email: edo@jamb.gov.ng

JAMB Zonal Office, Bauchi

Off Ahmodu Bello Way,
Opposite State Treasury
Bauchi.

Telephone:

08034865258

Email: bauchi@jamb.gov.ng

JAMB Zonal Office, Kano

Rumfa College,
B.U.K Road,
Kano,
Kano State

Telephone:

08070619766

08028451385.

064-661686

Email: kano@jamb.gov.ng

JAMB Zonal Office, Niger

Plot 2,(3 Arms Zone),
Along Eastern Bye-pass Maiumbi Road,
P.M.B. 189, Minna.
Niger State

Mobile No.: 08033345921

Tel: 066-223672Email: niger@jamb.gov.ng

JAMB Zonal Office, Enugu

No. 22, Anong Street,
Ogui New Layout,
Off Nkpotiki Junction.
Enugu

Mobile No.: 08037970905

Tel: 042-459151

Email: enugu@jamb.gov.ng

JAMB Zonal Office, Oyo

Quarters 845, Agodi G.R.A.
Opposite Ikoloba Grammar School,
P.M.B. 58,
Agodi Post Office.
Ibadan

Mobile No.: 08037016020

Tel: 02-8107933

Email: oyo@jamb.gov.ng

JAMB Zonal Office, Borno

No. 34, Opposite Eagle Round-About,
Near Government House
P. M. B 1093,
Maiduguri,
Borno State

Mobile No: 08023531934

Tel: 076-342598

Email: borno@jamb.gov.ng

JAMB Zonal Office Cross River

100, Marian Street, Calabar
Cross Rivers State

Mobile No: 08037881477

Email: crossriver@jamb.gov.ng

JAMB Zonal Office, Rivers

No 9. Ozuzu close, Off manilla Pepple Street
Port Harcourt,
Rivers State.

Mobile No.: 08029543954

Email: rivers@jamb.gov.ng

JAMB Zonal Office, Adamawa

Former Min. of Education,
Sir Kashim Ibrahim Way,
Jimeta-Yola,
Adamawa State.

Mobile No.: 08035895815

Tel: 075-625991

Email: adamawa@jamb.gov.ng

JAMB Zonal Office, Ondo

Quarters 92. Alagbaka Estate,
Near CBN office, IBB Avenue
Akure
Ondo State.

Mobile No.: 08039711272

Email: ondo@jamb.gov.ng

JAMB Zonal Office, Kwara

Oyun Area II, Orin,
Ilorin,
Kwara State.

Mobile No: 08036064840

Email: kwara@jamb.gov.ng

JAMB Zonal Office, Benue

Abu King Shuluwa Road,
Makurdi,
Benue State.

Mobile No: 08036414090

Email: benue@jamb.gov.ng

JAMB Zonal Office, Sokoto

3rd Floor, Block 19,
Shehu kangiwa secretariat,
Sokoto,
Sokoto State.

Mobile No: 08036228915

Email: sokoto@jamb.gov.ng

JAMB Zonal Office, Imo

Okigwe Road, Beside Court of Appeal
P.M.B. 1020,
Owerri,
Imo State.

Mobile No:

08023554474

08170899599

Email: imo@jamb.gov.ng

JAMB State Office, TARABA

Former Teacher's College Quarters,
Jalingo

Mobile No: 08033149722

Email: taraba@jamb.gov.ng

JAMB State Office, Yobe

No. 15, Commissioner's Quarters,
Damaturu,
Yobe State.

Mobile No: 08065682139

Email: yobe@jamb.gov.ng

JAMB State Office, Gombe

Within the Ministry of Education Headquarters,
Doctor's Flats,
Buhari Housing Estate,
G. R. A., P.M.B. 133,
Gombe

Mobile No:

08125191480

08036254581

Email: gombe@jamb.gov.ng

JAMB State Office, JIGAWA

Mechanics Village,
Plot No 269/270,
Off Bye-Pass road,
Dutse,
Jigawa State,

Mobile No: 08033769758

Email: jigawa@jamb.gov.ng

JAMB State Office, Katsina

Mohammed Dikko Road,Opposite KCK Kofar Sauri,
P.M.B 2144,
Katsina,
Katsina State.

Mobile No: 08033832671

Email: katsina@jamb.gov.ng

JAMB State Office, Zamfara

No 8 Sokoto Road,
Opposite Wambai House,
P. M. B. 01120,
Gusau, Zamfara

Mobile No:

07037479116

08028784479

Email: zamfara@jamb.gov.ng

JAMB State Office, Kebbi

No 1 Justice Usman Mohammed Road Tudun Wada,
Brinin Kebbi,
Kebbi State,

Mobile No: 08035886223

Email: kebbi@jamb.gov.ng

JAMB State Office, Kogi

GP 574, Salau Alima Housing Estate,
Phase II,
Lokoja

Mobile No:

07039803092

08052106082

Email: kogi@jamb.gov.ng

JAMB State Office, Nasarawa State

Former Ministry of Land, Beside the Ministry of Works,
Jos Road,
Lafia
Nasarawa State

Mobile No: 08033335358

Email: nasarawa@jamb.gov.ng

JAMB State Office, Plateau

No. 56, Murtala Mohammed Way,
Jos,
Plateau State

Mobile No.:

08023079053,

08036200819

Email: plateau@jamb.gov.ng

JAMB State Office, Anambra

Amawbia Bye-Pass,
Awka,
Anambra State

Jamb State Office, Ebonyi

No.1, Amogu Street,
Near Unity square,
Abakaliki,
Ebonyi State

Mobile No:08036792389

Email: ebonyi@jamb.gov.ng

Jamb State Office, Abia

Ubakala, Ubakala Junction,
Port Harcourt – Enugu Expressway,
Umuahia,
Abia State

Mobile no:

08061103634,

08184493787

Email: abia@jamb.gov.ng

JAMB State Office Osun

Goverment Technical College Premises,
Along Iwo- Ibadan Road,
Oshogbo
Osun State.

Mobile No: 08034756314

Email: osun@jamb.gov.ng

Jamb State Office, Ogun

Premises of Ogun State Staff Development Center,
Ibrahim Babangida Boulevard,
Abeokuta.
Ogun State

Mobile No: 08037261078

Email: ogun@jamb.gov.ng

Jamb State Office, Ekiti

New lyin Road Beside CBN,
P.M.B. 346
Ado-Ekiti,
Ekiti State

Mobile No.: 08077545977

Email: ekiti@jamb.gov.ng

JAMB State Office, Bayelsa

3, Police Headquarters Road,
Yenegoa,
Bayelsa State.

Mobile No.: 08079054965

Email: bayelsa@jamb.gov.ng

Jamb State Office, Delta

Okpanam Road, By NTA Junction
P. M. B. 95093,
Asaba, Delta State

Mobile No.: 08037044937

Email: delta@jamb.gov.ng

Jamb State Office, Akwa Ibom

Atiku Abubakar Avenue,
Uyo,
Akwa Ibom State

Mobile No: 08062308902

Email: akwaibom@jamb.gov.ng