Duduke meaning - Singer Simi shares the meaning of Duduke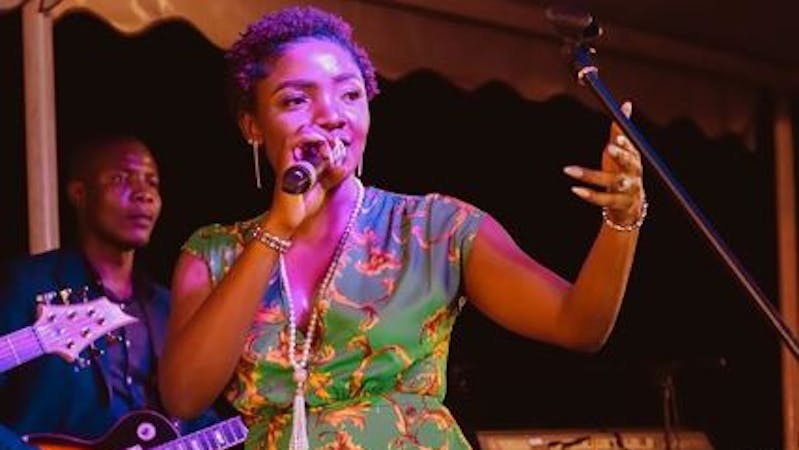 After the release of her new song, Duduke, many found the song to be a perfect gem and are eager to know the meaning of Duduke. A lot of people took to social media, asking for Duduke meaning.
The famous Nigerian Singer Simisola Ogunleye finally shared the meaning of her recently released song, "Duduke", produced by Oscar.
Duduke, Simi's first official single for 2020, came shortly after she featured in Ladipoe's record, "Know You". She indeed blessed the song (Know You) with her sultry vocals.
Coming to her new song, "Duduke", Simi, as usual, awed her fans, but people still haven't seized to ask what the keyword in the song, "Duduke", means.
So, here is the meaning of Duduke, as explained by Simi Ogunleye, the sole writer of the song.
Meaning of "Duduke" in Simi's new song
Simi said Duduke means the beat of a heart or drum and that the song is dedicated to women praying to be mothers. She urged her fans to enjoy the music.
Moreover, Duduke is a Yoruba word, the ethnic group where Simi comes from in Nigeria.
Simi and her Baby bump
Shortly after she released Duduke, Simi started a challenge based on the song and unsurprisingly, lots of fans and followers are partaking in it. The song did get many people in a jolly mood as it featured the singer with her baby bump.
As most people confessed their love for the song, some others still wondered what the title of the song - Duduke, means.
In response to the questions, the singer and expectant mother said the title means 'beat'.
"Duduke means - it's the beat of your heart or the beat of the drums you move your body to or the beat you sing a melody to - it's whatever beat you want to be", Simi wrote.
Noting that she is celebrating mums, mums to be and other amazing women who are praying to be mothers as well, Simi added that she would love her fans to enjoy the music and make the song their own.
"Enjoy yourself. No limits. That is the beauty of true music", she said.