Clem Ohameze begs for prayers ahead of surgery
Veteran Nigerian actor, Clem Ohameze is about to undergo surgery due to illness after car accident.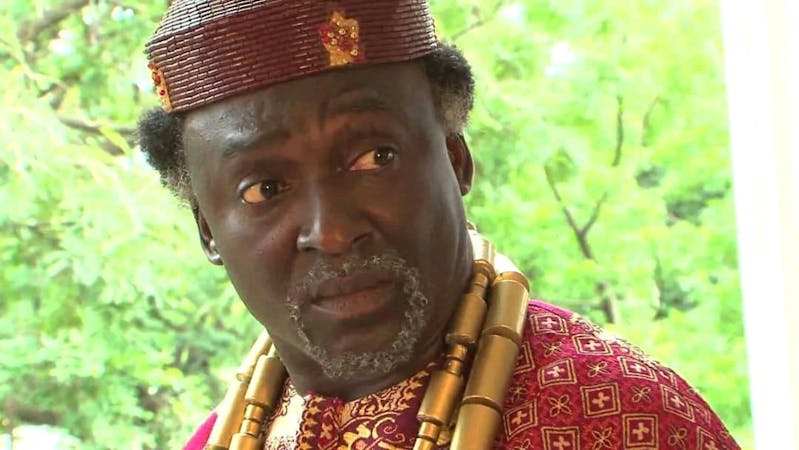 In a viral video on social media, Nigerian actor. Clem Ohameze disclosed his involvement in a fatal car accident.
The veteran Nollywood actor revealed that, while receiving treatment at the hospital, it was discovered that his lower limb had been affected, and his ability to walk was threatened.
He said he was advised to undergo a surgical procedure.
"My name is Clem Ohameze; sometime back, I was involved in a car accident. I was taken to the hospital. While I was being treated, they discovered that my lower limb was affected.
So I had an X-ray done. And the result of the X-ray showed that my cervical vertebrae 3 had collapsed on cervical vertebrae 4. Thereby causing some pressure on my spinal cord.
And that was what caused the retardment of the lower limb.
Clem Ohameze seeks support in prayer from Nigerians ahead of surgery.
After they showed me the procedure and how it's being done, I was scared. I was told that they would cut open the neck and physically separate the cervical vertebrae three from four and then use an iron plate to plate it with some screws, so it stays permanently.
It was scary, but I had no choice," he said.
During his interview with BBC, the actor said that he put out the video not to solicit for funds but because he will undergo surgery in the first week of December.
According to the Nollywood actor, his illness is the reason he has been absent from movie productions.
Further into the interview he said,
"There is nothing like prayer, i don't need money or any financial help. The only thing i need from people is their prayers. Prayer goes a long way''.
The actor has been battling this illness for sometime now.
Since the viral video of the actor surfaced, fellow Nigerian celebrities have rallied to source for funds to assist the actor.
Who is Clem Ohameze?
Clem Ohameze is a Veteran Nigerian actor who made his acting debut in 1998, where he featured in a high-budget movie ''End Time''. The 56-year-old actor boasts of an acting career of about two decades, starring in over 500 films.
A member of the Actors Guild Of Nigeria, he took an acting break between 2006-2010 to focus on his political interests. When his life was threatened by rival opponents he fled to London.
Since his political career was not successful he returned to his acting career. In 2010 he featured in the award-winning "Ije: The Journey" Omotola Jalade and Genevieve Nnaji also starred on the film.
Clem Ohameze is married to Chinwe Ohameze
Who is Clem Ohameze married to?
Clem Ohameze is married to Chinwe Ohameze, and they have two children, Skye and Stephanie Ohameze.
The Nollywood actor is popularly known for his charismatic performance as rich and powerful villain.